Miracle Baby Celebrates 1st Birthday After Liver Transplant And Defeating Coronavirus
Miracle baby does it all!
A baby recently celebrated their birthday after surviving a liver transplant and defeating the coronavirus.
Kasen Donerlson was born on January 14, 2020 in Syracuse, New York, USA.
On day one, she started to have breathing difficulties, which resulted him to spend 3 days in the NICU.
He was diagnosed with a severe case of Jaundice and Respiratory Breathing, a condition which doctors said will be improving after some time.
One week after being discharged, Mitayah Donerslon, the mother, said that her baby still had some symptoms of the problem.
They were pooping clay-colored stools, dark urine, and had yellow eyes.
They were also having a hard time maintaining their weight.
Donerlson took her child in for evaluations and 2 months after, she was told that her son had a severe case of biliary atresia, which is a condition where the bile ducts around the liver are blocked and scarred.
Kasen, the baby, ended up being brought for emergency surgery in order to repair the structure of his bile ducts.
The procedure was later declared unsuccessful, and as a result, he needed a liver transplant.
During an interview with ABC News, the mother of the boy said:
We had endless hospital visits and we would be there for five or seven or 10 days because of the severity of the disease and the complications that Kasen was having. He would have fevers that wouldn't come down.
After some time, she got her son on the transplant waiting list at the UPMC Children's Hospital of Pittsburgh.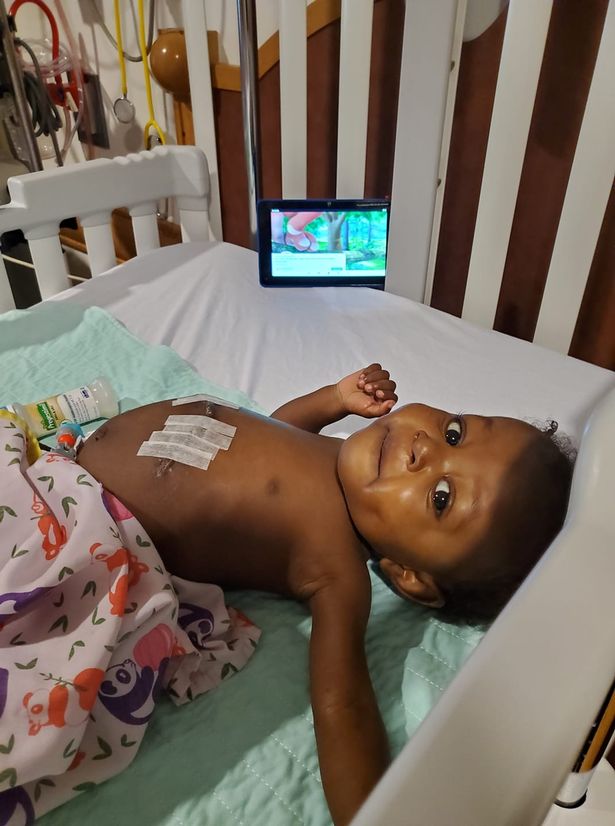 As the family were waiting to be called, Kasen ended up contracting the coronavirus.
The mother said that her son was hot, it was "like touching a stove".
Kasen spent 3 days in the hospital because of COVID and thankfully, they defeated it without suffering any complications.
2 weeks after that, the woman got the call that she was waiting for.
Kasen underwent the transplant at the beginning of January and it was a success.
The mother said her son does not have yellowish eyes any more and they are becoming healthy.
Talking about her son, she said:
Words cant explain your Strength, Courage, and Determination. I am HONORED to be your Mother. Thank you for being my instructor. You're my instructor to lessons that I could only learned from You. I Love You beyond measures. Keep showing the world the impossible Are Possible.. HAPPY BIRTHDAY KASEN.
Such an amazing news.