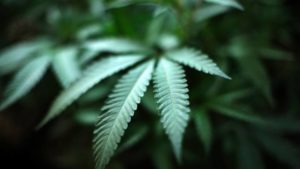 Marijuana Is Now Officially Recognized As A Medicine Following A Historic United Nations Vote
Good news for everyone!
Marijuana is now officially recognized as medicine after a historic United Nations vote.
Marijuana has been used therapeutically for thousands of years and thanks to a vote that was carried out at the United Nations, the substance is now recognized as a medicine.
This was done after being recognized for the medicinal value of the substance.
The vote came after a recommendation from experts at the World Health Organization that the United Nations' Commission for Narcotic Drugs.
The commission recommended that marijuana should be removed from a list of drugs because of its medicinal benefits.
Despite being known as medicine right now, you cannot use marijuana on a regular basis.
The UN said that marijuana remains banned for non-medical use.
Anna Fordham, executive director of the International Drug Policy Consortium, released a statement about the vote.
The statement reads:
The original decision [in 1961] to prohibit cannabis lacked scientific basis and was rooted in colonial prejudice and racism. It disregarded the rights and traditions of communities that have been growing and using cannabis for medicinal, therapeutic, religious and cultural purposes for centuries, and has led to millions being criminalised and incarcerated across the globe.
Marijuana is currently legal in a number of countries.
Canada, Uruguay, the United States of America, Croatia, Finland, Germany, and many other countries allow the use of marijuana if it is used as a medicine.
Over 50 countries from all over the world have already adopted medicinal cannabis programs.
What are your thoughts on the ruling that was made by the United Nations about marijuana? Let us know what you think about the ruling by leaving a comment in the comments section below!