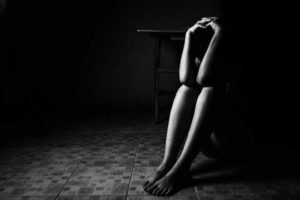 16-Year-Old Indian Boy Ties Cousin To Bed And Rapes Her, Arrested
The police said a 16-year-old Gurgaon boy raped his 15-year-old cousin after tying her in the bed on November 14, 2019.
According to reports, the incident happened in Gurgaon's Sector 51.
A day after the rape, the 15-year-old girl went to school and fainted.
After fainting, the girl narrated what her cousin did to her school teacher, who later called her parents.
The rape case was registered at a police station in Gurgaon on November 15, 2019.
The mother of the 15-year-old girl filed a complaint at the Woman's Police Station against the son of her sister-in-law.
Preliminary investigations revealed that the mother of the victim sent her daughter to the house of her sister-in-law as she was not well.
As the 15-year-old girl was doing the daily chores at her aunt's house, the sister-in-law went to the doctor and left her son and the victim alone.
The boy reportedly groped the 15-year-old girl and went on to tie her hands and legs to the bed before raping her.
The 16-year-old boy was arrested by the police after the incident.
A case has been registered and an official investigation about the rape case has started.