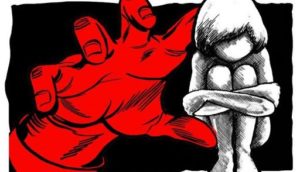 Mumbai: 13-Year-Old Girl Kidnapped And Raped By 22-Year-Old Facebook Friend, 5 Arrested
Mumbai, India: A 13-year-old girl from Mumbai was kidnapped and raped by a 22-year-old man that she met on Facebook.
According to the police, a total of 5 men were involved in a horrible incident.
On Monday this week, the police arrested the 22-year-old man and 4 of his aides in separate raids that were conducted in Rajasthan and Madhya Pradesh.
Authorities confirmed that the 13-year-old girl has been rescued.
PTI, a news agency, said that the girl went missing from her house on July 1, 2020.
Her mother filed a missing complaint to the police.
Preliminary investigations revealed that the minor was in touch with the main accused on Facebook.
Police teams were sent to different locations at Jhalwad in Rajasthan and Rajgarh in Madhya Pradesh to track down the men.
Acting on a tip-off, the authorities raided both the places and arrested 5 people in total.
The 13-year-old girl, whose identity was not shared with the public, was rescued by the authorities in the same raid.
During the interrogation, the main accused, who is 22 years old, said that he and his 4 friends kidnapped the girl and brought her to Rajasthan.
They did this despite the coronavirus lockdown measures.
The vehicle that the 5 men used to transport the girl was not intercepted by the police despite the ban on state to state traveling.
The 22-year-old main accused also admitted that he had raped the 13-year-old girl after kidnapping her.
The 22-year-old man, whose identity was not shared with the public, and his 4 friends are facing charges under relevant sections of the Indian Penal Code and Protection of Children from Sexual Offences (POCSO) Act.
An official investigation for the case has been launched.