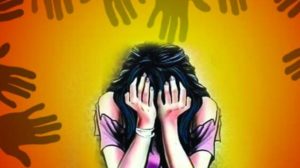 2 Minor Students Arrested For Raping 12-Year-Old Girl In Telangana
The police have arrested 2 of the 3 minors who raped a 12-year-old girl earlier this week in the district of Jogu Lamba Gadwal of Telangana.
The police said the incident happened on Wednesday (August 14, 2019).
During a press release, the police said that the 12-year-old girl arrived in her home when her parents were away.
The 3 boys, 2 from grade 9 and 1 from grade 8 brought the girl to a secluded area of the Anantapuram Village.
The police said the 3 boys took the girl to bushes and raped her there.
When the parents of the girl came back home, they found the minor crying.
She reported the incident to her parents, who rushed her to a police station.
Preliminary investigations revealed that the boys have sexually assaulted the girl before.
The parents of the girl stopped the boys at first and confronted them about the sexual abuse and did not file any complaint.
But when they raped their daughter, the family decided to register a complaint about the incident.
The father of the 12-year-old girl drives an auto-rickshaw and her mother works as a laborer in farms.
The police have registered a case under the Protection of Children from Sexual Offences (POCSO) Act and have arrested 2 boys.
The police are still trying to arrest the 3rd boy.