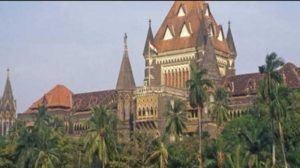 Female Judge At Indian High Court Says Groping Child Without Removing Their Clothes Is Not Sexual Assault
A judge in India has ruled that groping a child without removing their clothes does not fall under the sexual assault definition.
Bombay High Court Judge Pushpa Ganediwala, a woman, was the one that made the horrifying ruling.
On January 19, 2021, the case was brought to the Mumbai High Court after the man appealed that he was not guilty for the sexual assault.
It is reported in India that this man brought a 12-year-old girl inside his house and sexually assaulted her.
The incident, which happened in December of 2016, saw the man touching the chest of the girl and was trying to remove her underwear.
The man was found guilty in the case was handed out a 3 year sentence in prison in a lower court.
The man then took the court to the high court, where Justice Ganediwala took the case.
Despite the man being found guilty in touching the girl, the judge said that the 39-year-old did not remove her clothes, which means that he did not sexually assault her, in her own world.
Ganediwala wrote that the act of the man could not fall under the definition of sexual assault despite the Protection of Children From Sexual Offenses Act 2012 of India does not state that skin on skin contact is needed for sexual assault.
Talking about the case, the judge said:
Considering the stringent nature of punishment provided for the offense, in the opinion of this court, stricter proof and serious allegations are required.
The man was acquitted of his sexual assault charge.
Ganediwala ended up giving him a lesser  charge of molestation, which has a 1 year prison sentence.
Talking about the decision, Ganediwala said:
It is the basic principle of criminal jurisprudence that the punishment for an offense shall be proportionate to the seriousness of the crime.
Some experts in India are not liking what she did.
Karuna Nundy, a lawyer at the Supreme Court of India, said that the ruling of the judge was violating human rights.
The National Commission for Women has announced that they are going to challenge the judgement by the judge.
In a statement that was released by the NCW India, it was said:
@NCWIndia is going to challenge the Hon'ble Bombay High Court, Nagpur Bench judgement in Criminal Appeal No.161 of 2020, Satish Ragde v. State of Maharashtra dated 19.01.2021. The judgment will not only have cascading effect on various provisions involving safety and security of women in general but also put all the women under ridicule and has trivialized the legal provisions provided by the legislature for the safety and security of women.
Let's all hope the ruling will be overturned and the sexual predator will get a harsher sentence.