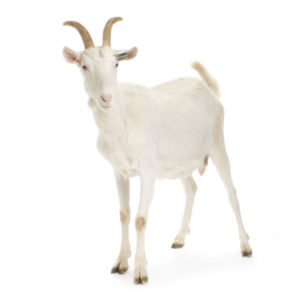 Goat In India Arrested For Not Wearing A Mask
Kanpur, Uttar Pradesh: The Kanpur Police Department reportedly arrested a goat, yes an animal goat, after it was seen roaming without a mask.
The incident reportedly happened in the Beconganj area of Kanpur.
According to reports, the Beconganj Police Department picked up the goat and took it to the police station in a jeep after it was caught roaming without a mask.
When the owner of the goat got to know about the incident, he rushed to the police station to retrieve it.
He pleaded with the cops and the police finally let him take back his goat.
The police warned him not to allow the animal roam on the roads amidst this coronavirus pandemic.
Saifuddin Beg, a Circle Officer at the Anwarganj Police Station, said that the police had found a youth without a mask, taking the goat along.
When the youngster saw the cops, he ran away and left the goat behind.
Officer Beg explained:
When he saw the police, he ran away leaving the goat behind so the policemen brought the goat to the police station. Later, we handed over the goat to its owner.
One of the police officers that had brought the goat to the police station said that they found a lockdown violation during the incident.
That violation was the goat not wearing a mask.