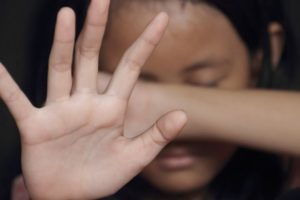 Gujarat Wife Helped 3 People Rape 12-Year-Old Daughter Repeatedly For Over 1 Year
3 people were arrested in the Bhavnagar District of Gujarat for raping a 12-year-old girl on a number of occasions for over 1 year.
According to the police, the mother of the 12-year-old girl helped the 3 men rape the girl.
The mother is now on the run.
The incident reportedly took place in Bhutiya Village in Palitana Taluka, and an FIR was lodged on Saturday.
A police officer said the father of the 12-year-old girl filed a case against the three men for repeatedly raping his daughter for over 1 year.
The father of the girl claims his wife helped the men carry out the rape crimes.
The 12-year-old girl said the rapists and her mother would feed something to her father, which made him sleep, and would rape her afterward.
Authorities arrested 46-year-old Shanti Dhandukiya, 43-year-old Babubhai Sartanpara, and 32-year-old Chandresh Sartanpara, the 3 main accused of the case.
The mother of the girl is currently on the run.
A team has been made to find the mother of the girl.