India: Newborn Baby Is Rescued And Pulled Out Of The Ground By Heroes After Being Buried Alive On Farm
WARNING! THE VIDEO BELOW IS DISTRESSING TO WATCH! 
A heartbreaking video that is viral on the internet right now shows an abandoned baby being rescued in India by heroes after the poor little one was found buried alive in a shallow grave.
A video of the incident is being widely shared on social media right now and social media users are just mad about everything that they get to see in the video.
According to reports, the video was captured in Khatima, Uttarakhand, which is located in India.
Shocked villagers could be seen surrounding the baby that was lying in the dirt, under stones, mud, and roots.
The baby was rescued by heroes after they were buried alive on a farm in the city of KHatima, India.
The incident happened last Wednesday.
The child was reportedly found by a local worker, who rescued the infant with the help of other locals, who were informed about the incident.
It is not known who buried the child and how long the child was under the dirt.
According to local media, the boy was rushed to a hospital.
The boy is currently in stable condition and is expected to survive.
The farmworker rescued the child after seeing the face of the child out of the hole while they were working on the site.
Images of the baby and a video of the incident were shared with the public.
The child was found in a shallow hole, which was dug amongst roots, dirt, and stones.
The baby had mud over it and they were not breathing at the time of the rescue.
The locals wrapped a cloth over the kid and rushed to call help right away.
An ambulance came to the scene and the baby was rushed to the local civil hospital for treatment.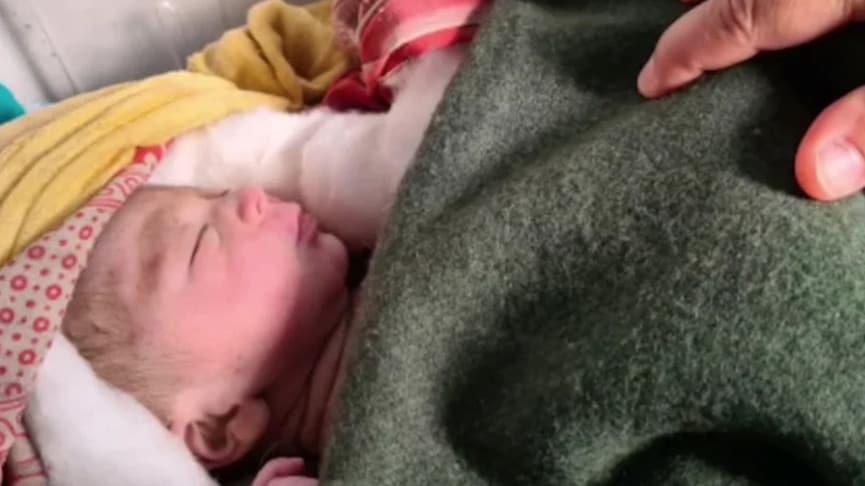 The baby turned out to be alive and was just having a hard time breathing.
The baby is expected to survive, said reports.
According to a local newspaper agency in India, Amar Ujala, the child is currently being treated by Amit Bansal, a pediatric doctor.
Dr. Bansal said that there was mud on the nose of the child, the ears, and mouth.
The baby did have a hard time breathing due to the fact that there was mud inside its mouth, ears, and nose.
The mud was removed at the hospital and the baby was given immediate care and treatment to make sure they can breathe properly.
The doctor said that they have informed the authorities about the baby being abandoned and being buried alive.
An official investigation has been launched, said the authorities.
Let's all hope that the people who did this get caught by the authorities.