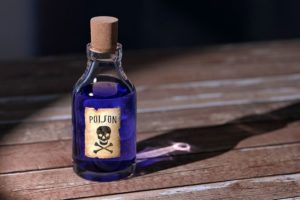 Indian Man Hires Fake Coronavirus Health Workers To Poison Wife's Lover
New Delhi, India: A husband was arrested by the police for hiring 2 women that were tasked to pose as health workers and poison 3 people in an act of revenge, said the New Delhi police.
According to the New Delhi Police, 42-year-old Pradeep, the man that hired the 2 women, did the act as an act of revenge after finding out that his wife had an extra-marital affair.
The man said that his wife was having an affair with a Home Guard.
As a result, he ended up hiring 2 women that posed as health workers that were tackling the coronavirus pandemic, who got to the house of the Home Guard, which is located in the Alipur area of New Delhi.
The incident happened on Sunday.
The women gave the man and his 3 family members a bottle filled with poison to drink while claiming that it is a medicine that will help them keep the coronavirus away.
The victims, which include his family members, fell sick soon after and were rushed to a hospital, where they are currently recovering.
Preliminary investigations revealed the 2 women with the help of a CCTV footage, which led them to arrest the 2 women.
The women then revealed that they were hired by a man for the job and were given money for it.
42-year-old Pradeep was arrested by the police afterwards.
He is currently facing charges under the Indian Penal Code.