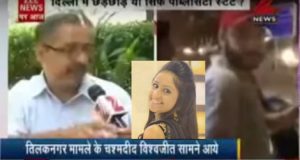 Jasleen Misbehaved With Guy First and It Was All Her Fault, Claimed Eyewitness
Yesterday an incident of eve teasing a girl came into picture in which the guy was accused of making vulgar comments on a girl when she was waiting on Tilak Nagar street, when the Red light sparked at the Traffic signal. The girl threatened him that she will lodge a complaint against him and he has to face consequences for that, then the guy instead of being afraid he warned her of the consequences. She became most popular after this incident, yes you are right we are talking about Jasleen Kaur.
Eyewitness Came Forward, Says It's Jasleen's Misbehaviour
She posted on her Facebook account regarding the incident,  in response to that the Delhi Police identified the guy and arrested him. But today the guy has commented on the post and there the case takes new turn. He explained what exactly happened on Sunday evening at Tilak Nagar road by responding to the Facebook post.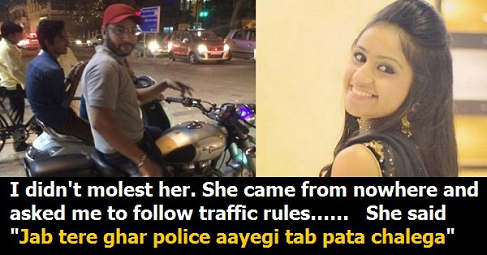 Facebook comment of accused Sarvjeet Singh as well as few other facts which are against Jasleen Kaur and hint at her being guilty while Sarvjeet being innocent. A new twist in this incident will shock you. To everyone's surprise an Eyewitnesses have come forward and revealed the entire story that happened on Sunday evening. The eyewitnesses claims that Sarvjeet Singh is utterly innocent and he did not misbehave with Jasleen. It is the girl, who trapped him and threatened him to face the consequences.
Watch The Video Below:
Here is the video that everyone should watch, it will shock you regarding the facts of the case and it would be an eye-opener and probably put an end to such cases which give rise to feminism and cases augmented by blind media.
Source: Zee News Youtube