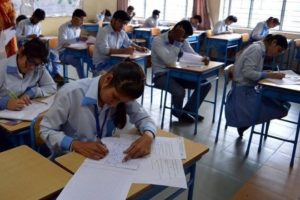 UP School Principle Advises Students Giving Board Exam to 'Put Rs 100 In Answer Sheets,' Arrested 
School principals, instructors, and authorities should urge students to study hard, however, Ek UP principle to alag hey patti padha rahe hain students ko.
Video of Praveen Mall, manager-cum-principle of a private school (Harivansh Memorial Inter College) in Mau region giving 'cheating' tips to the students is turning into a web sensation. He was captured for encouraging students to cheat during the Uttar Pradesh Secondary Education Board (UPSEB) test, which began in the state on Tuesday.
The video was covertly recorded by a student; Mr. Mall was giving out tips on the best way to cheat in board tests within sight of some guardians.
The students apparently transferred the video, with a protest, on Chief Minister Yogi Adityanath's grievance portal, which prompted Mr. Mall's capture.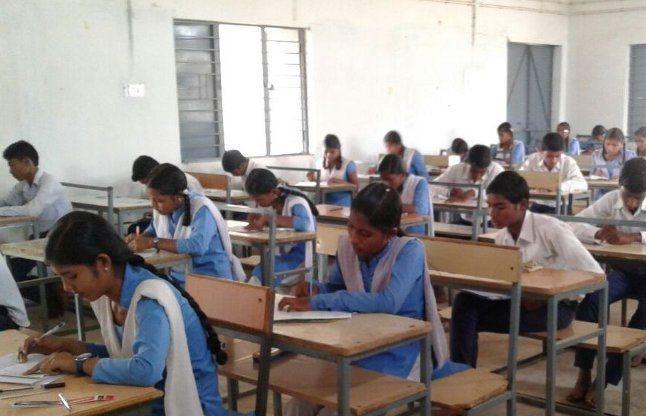 In the small clip, he can be heard saying, "figure out how to write answers by seeing copies in front or behind you. Keep the etiquette. On the off chance that some invigilator discovers you cheating and slaps you, pleasantly request that they slap you once more, request for forgiveness. This will only help you. In the event that you fight, it will prove hurtful for the whole school."
He further stated, "I propose all students not to leave any question unanswered, put in 100 bucks, and the educator will give you a number aimlessly. Nobody looks at what you have really written in the answer. There is step checking, so the more you compose, the more marks you'll get."
He closed his discourse with "Jai Hind, Jai Bharat."
As per reports, this year, the UP government has made plans to keep an eye on mass cheating. More than 56 lakh applicants from Class 10 and Class 12 show up for the state board tests.
The UP government has likewise launched a Twitter handle for immediate resolution of queries and complaints.
In any case, how can the administration potentially keep a check of students when they are being educated to cheat, by the authority itself?