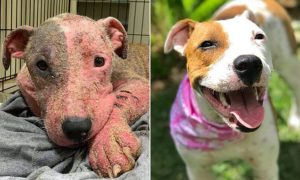 Dog That Was Found Buried Alive On Hawaii Beach With Machete Wounds Makes Amazing Fast Recovery
Leialoha, a dog that was found with machete wounds buried alive on a beach in Hawaii, has made an incredibly fast recovery.
Leia was found by rescuers buried alive on a beach in Hawaii, she was rescued by the authorities with machete wounds.
Good thing the puppy made a fast recovery that is being considered as the fastest recovery rescuers have ever witnessed.
Leialoha means loving child, and the pooch now has her pure with fur with brown spots.
This is all possible thanks to the amazing job that was done by the Aloha Affordable Veterinary Services.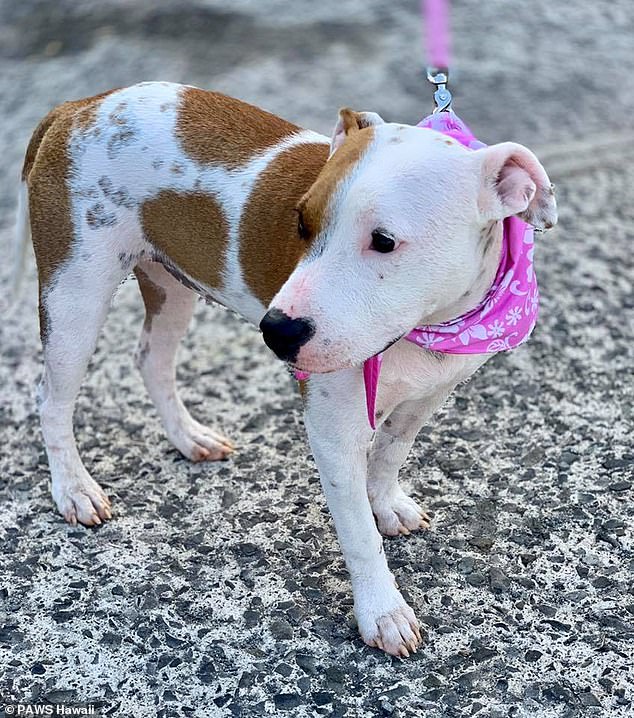 A Good Samaritan informed the Paws of Hawaii that a man was burying an alive puppy in the sand.
When rescuers came, they found slash marks on her front left leg.
In pictures that were shared earlier this year, it showed the red-raw skin of the puppy as it was taken out of the sun.
According to the Aloha Affordable Veterinary Services, Leia had a "severe" skin disease and dehydration.
After a public plea was made, Amanda offered to take her in and take care of the dog.
Explaining what she felt when she saw the pictures of the poor puppy, Amanda said, "My heart was broken and I knew she needed us to foster her."
When Amanda gave Leia her first bath, she said the dog was bleeding from every inch of her body.
Luckily, Leialoha made fast improvements in both her health and confidence.
Before she recovered, Leia only moved when she wanted to pee or poop. But thanks to the loving care of Amanda, the pooch started to interact with people again.
Thank you, Amanda and the kind rescuers!