Elephants In Thailand Are Wearing Santa Hats And Are Handing Out Facemasks To Students
Something no one was expecting to happen in the years and years to come.
Elephants in Thailand are currently viral on social media right now because they are wearing Santa hats and are handing out face masks to students.
In order to raise awareness about the ongoing coronavirus pandemic, a number of elephants in the country are dressing up as Santa clause.
They want to help children understand that everything is serious about this pandemic.
On Wednesday this week, handlers were pictured sitting on elephants with Christmas Santa hats.
People loved what they were doing and kids were given protective masks in baskets to school children and drivers.
The elephants in the country visit schools every year and they have been doing such things for around 2 decades.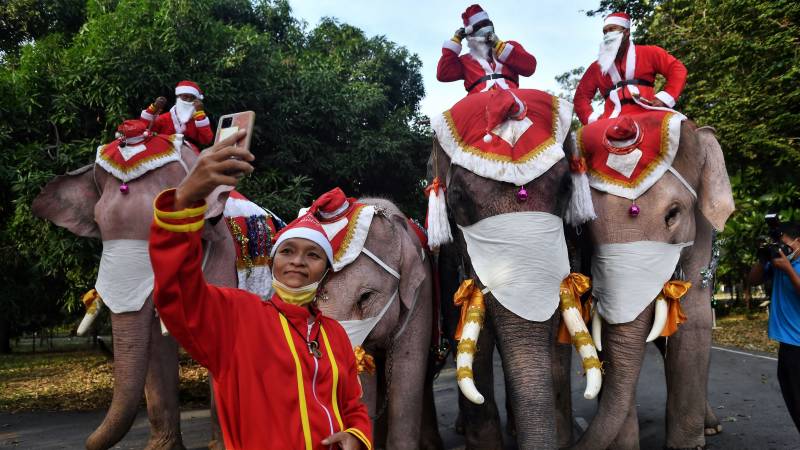 Every year, candies and toys are given out, but because to the ongoing coronavirus pandemic, things changed.
The animals were staying outside the schools due to ongoing coronavirus rules, and instead of getting candies this year, they were given face masks for protection.
Itthi Pankhawlamai, who manages a local park for elephants, released a statement about the incident.
They said:
These four elephants want to represent Thai Santa Claus to encourage people to wear masks, wash their hands and follow government instructions. 
Such an amazing act by the locals.
What are your thoughts about elephants handing out face masks to students? Let us know what you think about them by leaving a comment in the comments section below!