Gujarat Man Wakes Up To Find Massive Crocodile Inside His Bathroom
Everyone wakes up at night to go to the bathroom, but what if you find something so horrible that you end up questioning yourself if it's all a dream.
This is what exactly a man from Gujarat when through when he saw a crocodile inside his bathroom.
Mahendra Padhiyar, a resident of Vadodara, woke up after he heard strange noises coming from the inside of his bathroom.
With natural instinct kicking in, the curious man went to check out his bathroom, like what all of us would do.
Upon checking his bathroom, Padhiyar found out that there was an aggressive crocodile chilling inside his bathroom.
The shocked resident called the Wildlife Rescue Trust, which is a Vadodara-based animal welfare organization, and asked them to rescue the wild animal.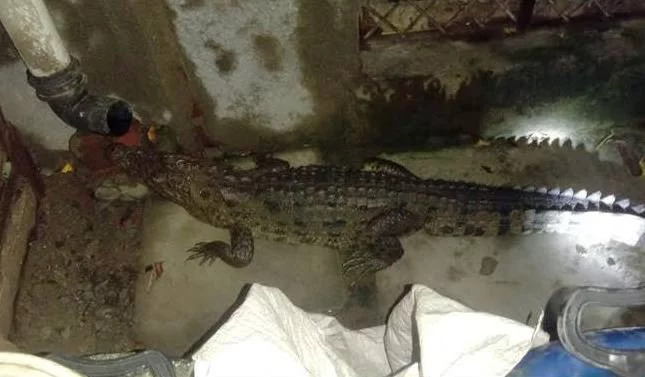 In the middle of the night, rescuers from the Wildlife Rescue Trust came and started a rescue operation for the animal.
The rescue work started by 2:45 am and lasted for an hour.
Rescuers managed to rescue the 4.5 foot-long crocodile and was released in its natural habitat.
It is believed that the animal entered the house after coming from the Vishwamitri River.