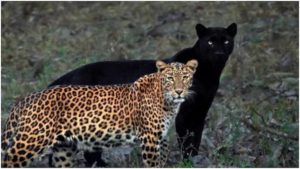 Kabini Forest Reserve: Incredible Images Of Black Panther And Leopard Couple Shared For The First Time
Mithun H, a wildlife photographer, went viral this month after he uploaded images of a black panther and leopard couple, which he calls the "Eternal Couple", on social media.
The 2 animals have chosen each other as mates.
The 2 animals are roaming the jungles in Kabini Forest Reserve for over the course of 4 years.
He says that the couple had been seen before, but this was the first time that they have been snapped as a couple.
On July 20, 2020, Mithun shared the images on social media along with the caption of:
Saaya and Cleopatra have been courting since 4 years now and whenever they are together it's a sight to behold. The forest comes alive as they trot nonchalantly in his fabled kingdom. Usually in the courting pairs generally it is the Male who takes charge and moves around with the female following close behind. But with this couple it was definitely Cleo who was in charge while the Panther followed. This was shot on a surreal winter morning when a single Deer alarm led me to this breathtaking sight."
The images that he shared currently have over 106,000 likes on Instagram alone.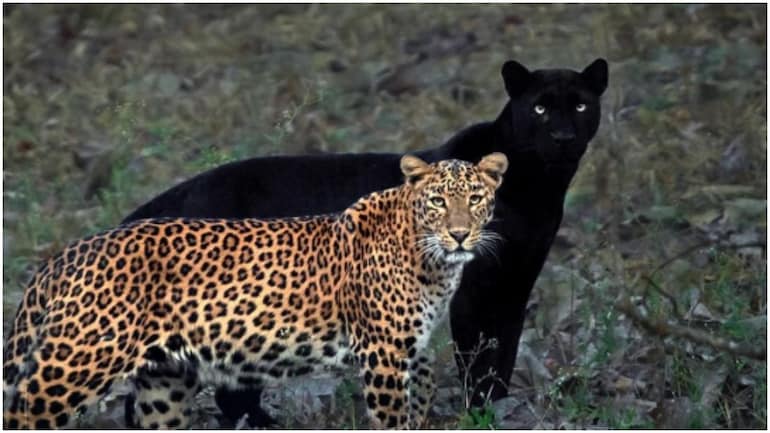 The images that he took were taken at the Kabini Forest Reserve.
During an interview with the Indian Express, Mithun said:
I had to wait for six days for this in the same spot since I could hear the Panther and Cleopatra mating about 100 metres away in the thick undergrowth but could not see them due to limited visibility. They had made a large kill and would not move until it was over. That is where the knowledge and years of experience of following and tracking the Panther came in handy. I just had to wait at one of his favourite paths since that was the place he would get her since that was the edge of his territory, and this he did after six days. It was a fruitful wait though. I could wait for six years for a moment like this.
What do you think about the amazing images?
Let us know what you think by leaving a comment below!