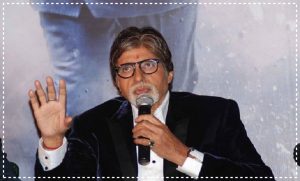 Big B Feels Blessed, Overwhelmed With Padma Vibhushan
Bollywood Super Star and legendary actor Amitabh Bachchan has expressed his gratitude to the Indian Government for announcing award Padma Vibhushan to him. Amitabh Bachchan said that he is blessed, humbled and honored by the recognition for awarding second highest civilian award in the Republic of India.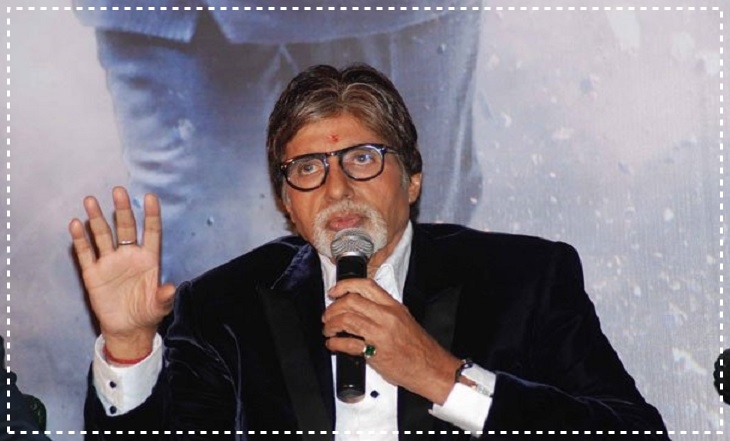 Amitabh Bachchan has Been Awarded Padma Vibhushan
Epic Legendary actor has been involved in various charity and voluntary activities which have been helping many people across the world apart from entertaining us all with his astonishing on screen magic. Amitabh Bachchan thanked his fans and well-wishers for pushing forward at all instances and from all quarters since four decades with all love and appreciation. Padma Vibhushan awards were declared prior to the 66th Republic Day of India. The screen icon Amitabh Bachchan expressed said on his personal blog that "The Government of India has decorated me today with the highest Padma Award of the country, the Padma Vibhushan… I have no words to express my gratitude to the powers that be and am most humbled and overwhelmed by the generosity of the people that decide or sit on judgment on this,".
Thespian actor Amitabh Bachchan is also called as the Shahenshah of the Hindi Silver Screen also stated that their family might be the first family which holds  seven such honorary awardees. Mr. Bachhchan told that "In the family now we have a combined list of 7 such awards of the highest National acclaim…My Father (Harivansh Rai Bachchan): Padma Shree, Padma Bhushan. Jaya: Padma Shree. Aishwarya: Padma Shree. AB: (Amitabh Bachchan) Padma Shree, Padma Bhushan, Padma Vibhushan (sic." Mr. Bachchan has entertained the Bollywood fans his incredible captivating performances in the movies like "Deewaar", "Agneepath", "Sholay", "Don", "Black" and "Paa" has been exceptionally expressing his love and best wishes to the Indian government, jury, and the people who had been loving him and blessing him with his work. He added to this and quoted that "In one family this must be perhaps the only reference or case in the country. I feel blessed and honored, fortunate and humbled, overwhelmed and submerged by the affection and love of the people." The Government of India honored him with the Padma Shri in 1984, the Padma Bhushan in 2001 and the Padma Vibhushan in 2015 for his contributions to the arts. Amitabh Bachchan is going to entertain Bollywood stars this year with movies like "Shamitabh", "Piku" and "Wazir".
Watch National Anthem in the voice of Amitabh Bachchan
Amitabh Bachchan has since appeared in over 180 Indian films in a career spanning more than four decades and is widely regarded as one of the greatest and most influential actors in the history of Indian cinema. His name Amitabh means "the light that will never dies" so does his performance and he had been a one-man industry. He is the most-nominated performer in any major acting category at Filmfare, with 39 nominations overall. In addition to acting, Bachchan has worked as a playback singer, film producer and television presenter. He also had a stint in politics in the 1980s. All India Round Up wishes Amitabh Bachchan a prosperous life with all good health and wealth. Stay tuned with us for updates.