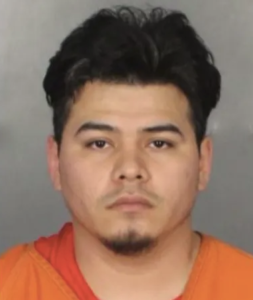 Burglar Tied Woman, Raped Her, And Made Her Beg For Her Life
Manuel Flores Jr. a knife-wielding rapist, forced a woman to beg for her life during a brutal attack that happened in Florida, Texas.
According to the police, the victim said that Manuel Flores Jr. broke into her house and ordered her to get on her knees.
Flores used zip ties and tied her up, before sexually assaulting her.
The police said that Flores raped the victim twice and made her tell him "why he should not kill her with a gun."
Flores reportedly used a knife as he held the woman captive inside her house in Florida, Texas, for an entire night.
The man eventually fled the scene, and the woman called for help.
The woman was rushed to the hospital after the authorities came.
Evidence from the crime scene was collected by the authorities.
Flores was arrested on Tuesday, on the same day of the alleged attack.
He was arrested for aggravated sexual assault charges.
According to news agencies, Manuel Flores Jr. is in custody on a $1 million bail bond.