Chanel Murrish World's Youngest Open Heart Surgery Patient at One Minute Old
A European baby girl "Chanel Murrish" was in Guinness Book of World Records as the youngest ever open heart surgery patient. This cute little baby girl has under went major heart surgery at Newcastle's Freeman Hospital just one minute after being born on 24th February 2014. The weighed 7lb as the chances of her survival were so low. The Baby parents Fay and Micheal were twice offered a termination. Chanel Murrish to be the youngest patient to undergo open heart surgery. The Guinness World Records have declared one-year-old Chanel Murrish to be the youngest patient to undergo open heart surgery! .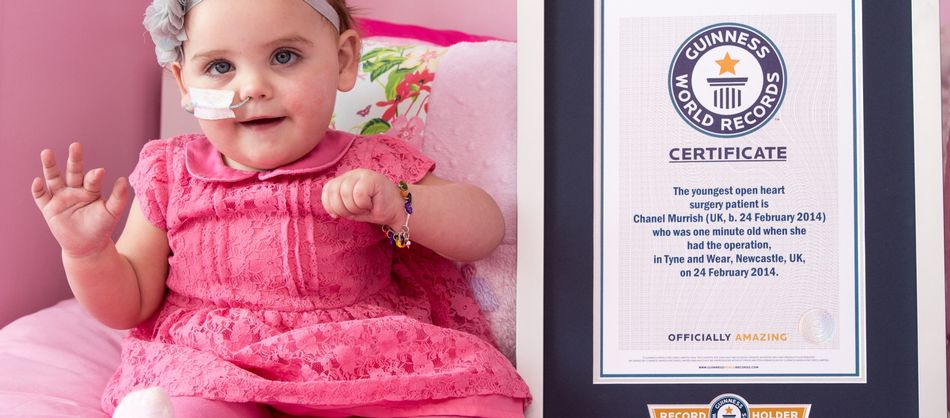 Mother Fay said, baby proved every possibility wrong as initially doctors old them that their baby has low oxygen levels and probably wouldn't have much energy but she's such so determined and now she sits up and starts to dance on music.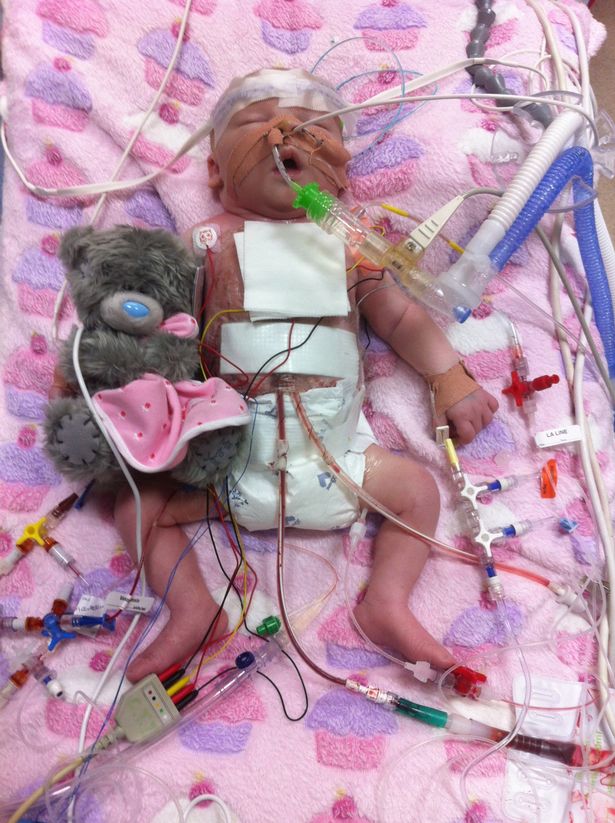 Mother Fay proudly says that her child Chanel is like an inspiration as she fought so strongly. Chanel Murrish growing like normal child but she can't crawl, she feels painful getting on her stomach. My baby Chanel is a strong willed little girl with a real desire to live.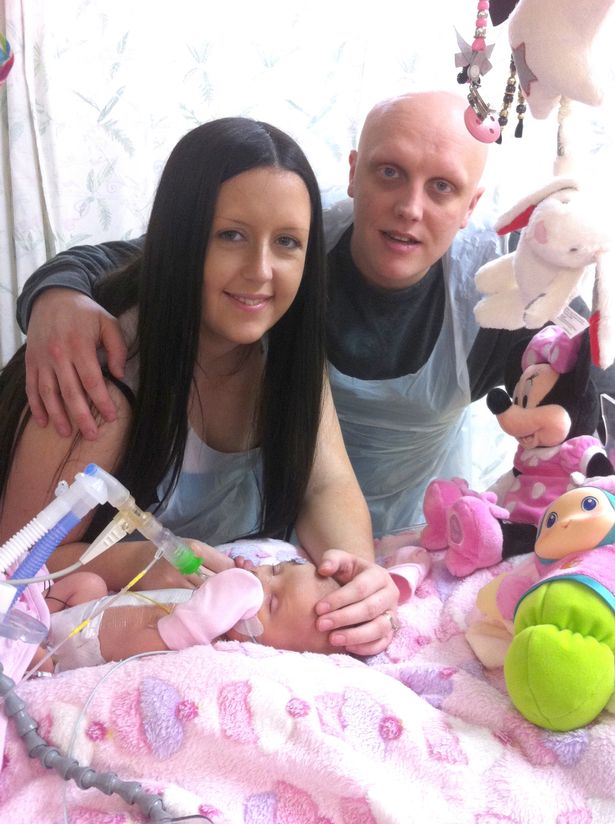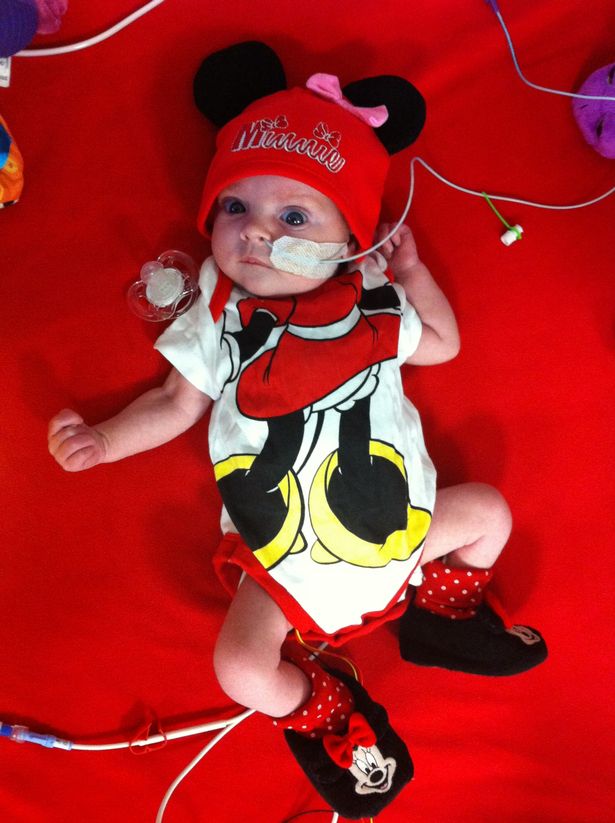 Chanel Murrish has undergone 10 operations, including two more open heart surgeries. Still her condition is not fully recovered. The baby still need to under go operation when will turn 3. She is in a condition that only one side of her beats. Which means condition called hypoplastic left heart syndrome, just the right side of her heart beats. Chanel Murrish need to under go surgery to bypass the left side of her heart using arteries from her neck and legs.
"We knew she was probably the youngest in the UK to have the operation but the surgeon kept saying he thought she was the youngest in the world.We applied to the Guinness Records office and were amazed to find out she actually was."