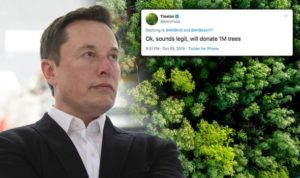 Elon "Treelon" Musk Donates $1 Million To TeamTrees, Which Will Plant 1 Million Trees
Elon Musk, the CEO of SpaceX, donated $1 million to TeamTrees, which will be responsible for planting 1 million trees.
After making the donation, Elon Musk changed his name on Twitter on "Treelon".
Jimmy "MrBeast" Donaldson started a project earlier called TeamTrees, which is responsible for planting trees.
Elon Musk donated $1 Million USD, which is equivalent to 1 Million Trees.
TeamTrees has received over $12,049,269 in donations. The goal of the project is to make 20 million.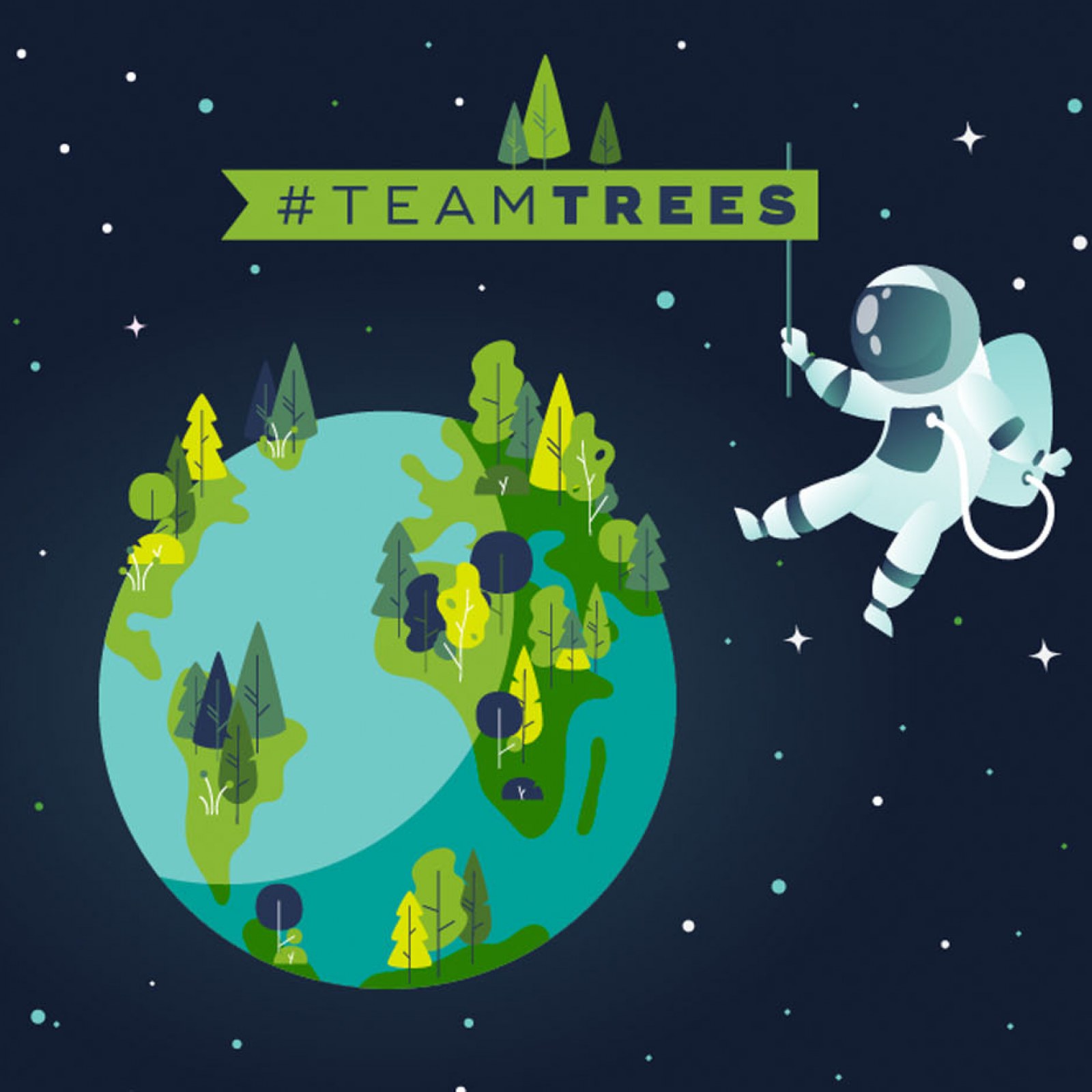 By 2022, 20 million trees will be planted by the Arbor Day Foundation.
After making the donation, Musk changed his Twitter name and sent out a tweet that said: "For Treebard".
MrBeast replied to the tweet and said, "It is now illegal to not drive a Tesla, sorry but Elon planted a million trees so all other cars are now obsolete."
Here are some people that made over $100,000 in donations:
Tobi Lutke 1,000,001 TREES
Elon Musk 1,000,000 TREES
ELF Development A/S 250,000 TREES
Susan Wojcicki 200,000 TREES
Jack Dorsey 200,000 TREES
Jack Dorsey 150,000 TREES
Jean-Michel Lemieux 100,100 TREES
MrBeast 100,002 TREES
Alan Walker 100,001 TREES
MrBeast 100,000 TREES
Verizon Green Team 100,000 TREES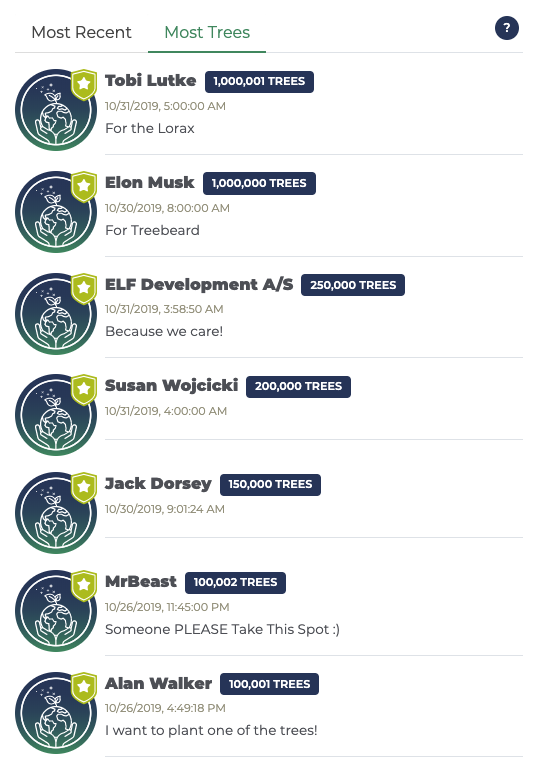 Tobi Lutke is currently first on the list and Musk is currently on the second.
So far, 12 Million trees have been planted.
To donate, please website TeamTrees.