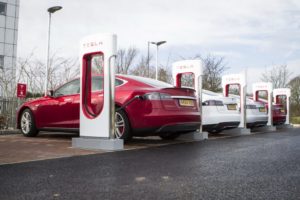 New Law In Ireland Will Place A Ban On The Sale Of Petrol And Diesel Cars By 2030
The government of Ireland is currently drafting a new law, which will place a ban on the sale of petrol and diesel cars by 2030.
The new law will be part of a strategy, which is going to help the country protect the environment.
The government of Ireland wants to make sure that one-third of the vehicles on their roads will be electric cars.
Richard Bruton, the Minister for Communications, Climate Action, and Environment, is expected to release and publish the law this year.
The new plans to protect the environment are going to be included in the Climate Action Amendment Bill 2019.
It is understood that the bill will be developed by the government with joint operations with other departments.
The Climate Action Plan of Ireland will help the country become carbon neutral by 2050 and reduce emissions caused by vehicles.
The government of Ireland said vehicle emissions accounted for 20 percent of the country's emissions 2 years ago.
By the year 2030, which is 10 years away, Ireland wants to have 936,000 electric cars on the roads.
The country wants electric cars such as battery operated and hybrid vehicles.
The government of Ireland has also promised to double the number of home chargers to be installed in the country.
They also assured that they will add a nationwide network of street charging points for better accessibility.