First Look: Jr. NTR Rabasa Trailer Review
Young Tiger NTR's Rabhasa Theatrical trailer is out. NTR looking good and energetic in the trailer.But content seems to be routine.And the dialogues were just for the sake of punches. After giving  a hit  movie like 'Kandireega',there are huge expectations on this movie Rabhasa and the director might have showcased his talent in the film.But trailer was not upto the mark.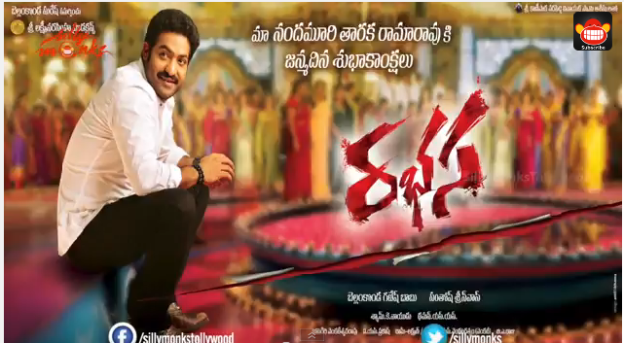 'Raakasi Raakasi' song  is going to be one of the major highlights in the film. After listening to the album, it won't be difficult for the audience to guess that SS Thaman is the music director for the film as all the songs (Except Raakasi) offers nothing. Overall, NTR is the biggest advantage in this trailer and his presence itself is enough watch it twice.
NTR' fights, dances and dialogues are definitely going to entertain the masses