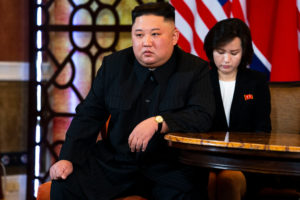 North Korea Claims It Has No Confirmed Cases Of COVID-19
The country of North Korea has claimed that they have no confirmed cases of the novel coronavirus, which is also known as COVID-19.
In a statement that was released, they said, "Officials of the Party and power organs and working people's organisations and those in the fields of public health and anti-epidemic control across the country have boosted the hygienic information service about the worldwide spread of COVID-19 and preventive and treatment measures among the people, so that they should never feel relieved for having no COVID-19 case in the DPRK."
But the claims of the country have been disputed by experts all over the world.
Jung H. Pak, a former CIA analyst on North Korea, said he believed that Kim Jong Un, the leader of the country, was lying about the true state of affairs just to make the isolation of the country from the rest of the world to be considered as its strength.
During an interview with the Fox News, Jung said, "It's impossible for North Korea not to have a single case of coronavirus."
General Robert Abrams, the commander of the U.S. Forces in Korea, also doubts the claims of North Korea.
Pointing out the lack of military activity, it is an indication that the coronavirus has spread in the country.
In a press conference, General Robert Adams said, "It is a closed-off nation, so we can't say emphatically that they have cases, but we're fairly certain they do."
He added, "What I do know is that their armed forces had been fundamentally in a lockdown for about 30 days and only recently have they started routine training again. As one example, they didn't fly an airplane for 24 days."
Let's say that the virus has reached the isolated country, but that just indicates that we are in huge trouble.
Experts all over the world say it could be a humanitarian disaster if the disease reaches the country, considering the fact that there are insufficient medical infrastructure and widespread hunger in the country.
Thomas Byrne, the president of the Korea Society, said, "There's no human rights or social freedom concerns, there's probably no concern for people starving to death. They can really enforce social distancing."
What do you think? Do you think the novel coronavirus has reached the country? tell us what you think by leaving a comment below!