Indian Dairy Company 'Amul' Is Now The Official Sponsor For New Zealand In The Champions Trophy
Post the ugly fiasco between ICC and BCCI, the list of Indian cricketers going to represent TeamIndia in Champions trophy was out and topped the charts for all reasons, later, it is announced that OPPO and BCCI are going to sponsor TeamIndia during this tournament, whatever the reason might be, this Champions Trophy is going to be quite an intriguing one and here's an another strange factor that draws everyone's attention.
Related article: Here's Team-India's New Jersey Unveiled By BCCI And OPPO!
The popular Indian Dairy company, Amul, has recently announced that they will be sponsoring the Black Caps, New Zealand team in the upcoming Champions Trophy. New Zealand is believed as one of the top contenders for the championship as the team finished as runner-up during the 2015's World Cup.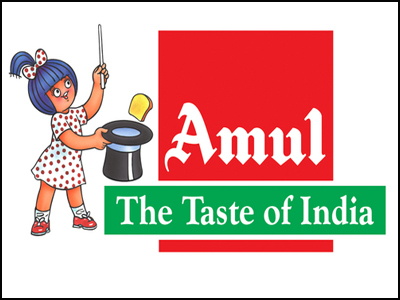 Interestingly, New Zealand, Australia, England and Bangladesh are in the same group in the tournament. The team captained by Kane Williamson would be seen sporting Amul's logo on the chest of the jersey. It also would mark the first time that Amul has sponsored a team outside India, as ever since the inception, no Indian company has ever sponsored a foreign team.
While declaring the claim, R.S. Sodhi, managing director of Gujarat Co-operative Milk Marketing Federation has said that "Amul will be the principal sponsors of the New Zealand cricket team for the upcoming Champions Trophy."
Though everyone her in India are shocked regarding the news concerning this new tie-up, James Wear, the commercial director of New Zealand Cricket seems quite excited about the deal, he even mentioned that he is aiming for a long-term partnership with GCMMF. However, it must be acknowledged that Amul is going to earn International exposure post this sponsorship.
During the press conference, Wear with Kiwi players Trent Boult, Tim Southee and Colin De Grandhomme by his side also said, "We, on behalf of New Zealand Cricket are very excited. We are looking towards at least a couple of months and hopefully a long-term partnership."
The current statistics of the New Zealand makes us believe that the team is quite in a good form and its skipper Kane Williamson is in the middle of a great patch showing off some impeccable performance in the ongoing IPL.