Tesla On Autopilot Mode Slams Into Police Car As Driver Watched Movie On His Mobile
The driver of a Tesla vehicle crashed right into a police vehicle in Nash County last week while the vehicle that he was riding was placed on autopilot.
Law enforcement officials said that the man was watching a movie at the time of the accident.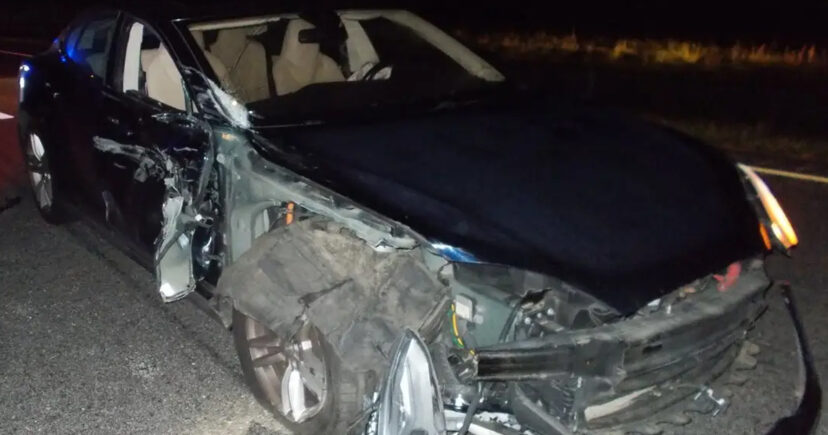 The police said that the incident happened in the early morning of Wednesday after midnight on a rural stretch of a highway near the Franklin/Nash County line in North Carolina.
A Highway Patrol trooper had been assisting a Nash County deputy with another crash on the side of the road when a Tesla car, which was later confirmed as a Model S, rammed right into the cruiser of the deputy.
The crash was so strong that it sent the cruiser into the vehicle of the trooper, which led to 2 officers being pushed into the ground.
Luckily no one was injured in the incident, said Trooper Jeff Wilson of the Highway Patrol.
The driver of the Tesla has been identified as Devainder Goli, who is from Raleigh.
The driver confirmed that he was watching a movie on his phone when the accident happened.
Nash County Sheriff Keith Stone released a statement about the incident, where he said:
It was a simple lane closure and then suddenly death was at our footsteps. It shows automation is never going to take the place of the motoring public paying attention – not texting, not being on the phone, but focusing on what you were doing, that is, driving.
Goli, the driver of the Tesla vehicle, said that the car was on autopilot, which is a function that does not allow freedom for drivers as it takes over.
However, the instructions of Tesla clearly states that drivers should always keep their hands on the steering wheel.
Goli was charged by the authorities with the "move over law" a law that says motorists should move over for stopped emergency responders and with watching television while operating a vehicle.