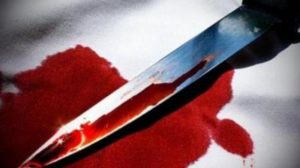 15-Year-Old Indian Girl And Boyfriend Arrested For Stabbing Father To Death And Setting Him On Fire
Bengaluru: The Bengaluru Police arrested a 15-year-old girl for stabbing father to death and or setting his body on fire with the help of her friend.
DCP N Shashikumar confirmed the news and said that the 15-year-old girl was angered after this 41-year-old father beat her up a couple of days ago.
The 41-year-old father is a clothes merchant, he beat his daughter over her relationship with the co-accused.
The incident came to light after the neighbors saw smoke coming out from the second floor of their house on Sunday (August 18, 2019).
The neighbors called the local fire department and reported a fire case in their locality.
When the department arrived at the scene, they broke into the house and saw the half-burnt body of the 41-year-old man lying on the floor of their bathroom.
Also Read: Father Arrested For Raping Daughter For 2 Years And For Beheading Her
When the fire department broke inside the house, no one was in the house.
The police were informed about the case.
The police said the 15-year-old girl showed up at the scene after some time and told the police officers that she went to have breakfast at the house of their relatives as her mother and her younger brother went to Puducherry for a wedding.
The police continued to ask the girl more questions, and the girl started to change her statement.
Preliminary investigations revealed that the girl added sedatives in a glass of milk that she gave to her father. After the father lost consciousness, she and her friend stabbed him to death with a knife.
The police said the girl and her friend decided to set him on fire to destroy any evidence.
The two poured petrol all over the 41-year-old man and set him on fire.
The police are yet to release further details about the case.