"I Loved Them Like They Were My Own": Iowa Woman Fostered Over 600 Children
Linda Herring always wanted to have a big family, but she never imagined that she would end up fostering more than 600 children and turn her home into a place where kids were given shelter, clothing, food, and love, endless love.
Herring, who is now 75 years old, has been fostering children for nearly 5 decades in Johnson County, Iowa.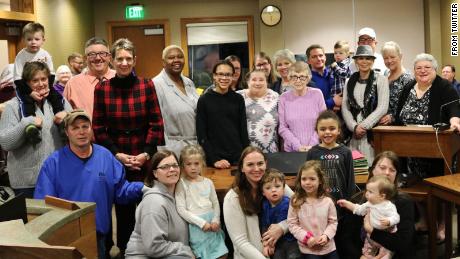 Herring and Bob, her husband, started to foster when they lived in Oxford, Iowa, and continued to foster after they moved to Triffin, Iowa.
During an interview with CNN, Herring said, "My best friend was doing foster care for teenage girls and I thought, 'Well, that would be nice to do the same,' but I wanted little kids."
She added, "So, I talked to the Department of Human Services and agreed to take kids with medical needs."
As a foster mom, Herring ran a home daycare for local families and worked as a night custodian in a school near the area.
She was also a volunteer as a first responder for nearly 50 years.
Herring was known by everyone in Johnson County for never turning away a child, no matter what their age was, their genders, or special needs.
She was also known for traveling to pick up children who needed a home.
Anthony Herring was just 6 months old when he was placed in the household of Herring.
When he was 3-years-old, Herring and her family officially adopted him.
Anthony said, "I appreciate being adopted even more today as a parent then I did when I was a child."
He added, "I'm forever grateful for the life I was given. She and Dad have both taught me that family isn't determined by blood, it's who you have in your life to love."
Talking about the love of her mother, Anthony said it is hard to say in words what the impact of Linda was.
He continued, "It's hard to say in words her impact. She was always available and ready for a child in need. These kids were usually taken from a traumatic situation and she'd take them in, provide a warm bed, clean clothes, warm meals, and love."
Lind was known as a hard worker, working all the time to keep the siblings together.
He went on, "She also worked hard to keep families together. Keeping siblings together. Helping biological parents make the changes needed to be able to keep their children."
He added, "She always makes sure a new child in her home was given a professional photograph that was placed on the wall in the living room. That seems like a small thing, but it helps them feel like they're at home."
Not all heroes wear capes!
Thank you, Linda, you helped a lot of kids.