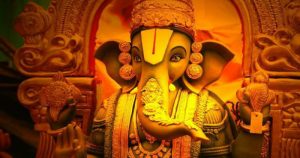 These Unique Ganesh Idols Show This Year's Festival Is Moving On Full Swing!
Ganesha Chaturthi is the Hindu festival celebrated in honor of the god Ganesha, the elephant-headed, remover of obstacles and the god of beginnings and wisdom. The festival, also known as Vinayaka Chaturthi, is observed in the Hindu calendar month of Bhaadrapada, starting on the Shukla Chaturthi (fourth day of the waxing moon period). The date usually falls between August and September. The festival lasts for 10 days, ending on Anant Chaturdashi (fourteenth day of the waxing moon period). The modern festival involves installing clay Ganesha and these are worshiped for 10 days and after completion, the Ganesh is immersed in the water.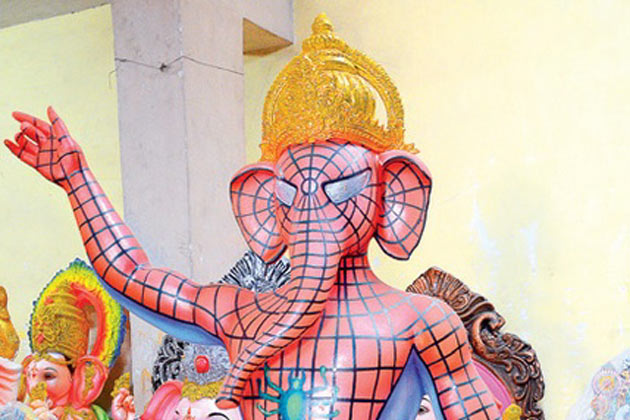 This year we are going to see different types of Ganesh idols in our streets. We have already seen world cup Ganesha, Ganesh made with fruits, Travelling Ganesha and may more. But this year we are going to see the Ganesh idols which we have never imagined before.
Some of the Innovate Ganesh Idols:
Baahubali Ganesh: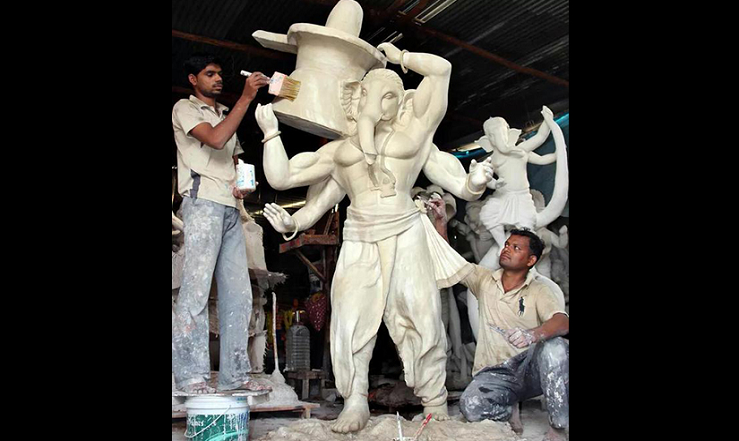 In India, the films have more impact on people. This year Baahubali craze is in such a peaks. We can see the craze of the people on Baahubali by seeing this picture. In the movie, Prabhas lifts the idol of Lord Shiva. Here in this picture Lord Ganesh lifts the Shiva.
Selfie Taking Ganesha: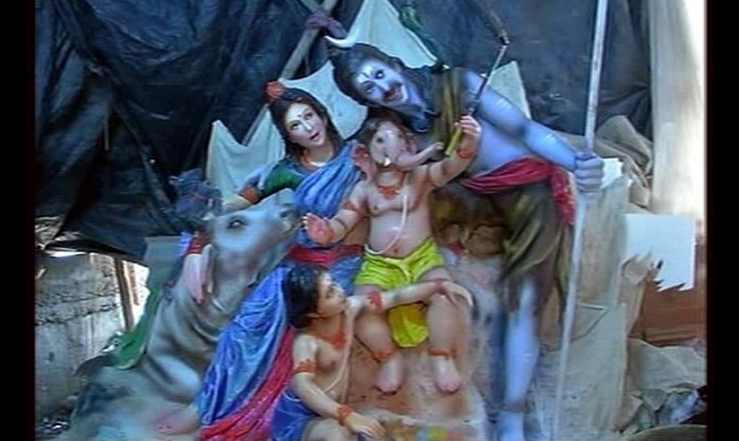 Nowadays we are seeing how country's obsession with selfies has gone a tad bit too far when you find people making idols of Lord Ganesh taking a selfie of him with his family members.
Ganesh Made of Chikki:
Ganesh Made of Cadbury Gems: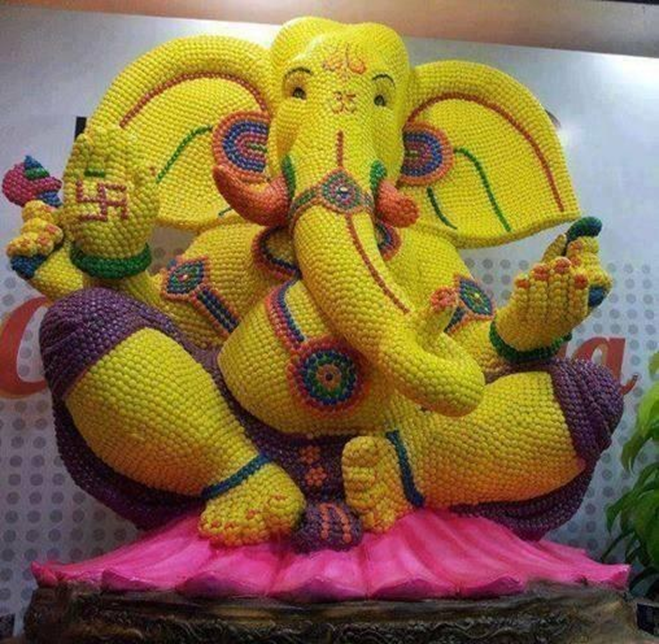 Ganesh idol out of the lead tip of a pencil: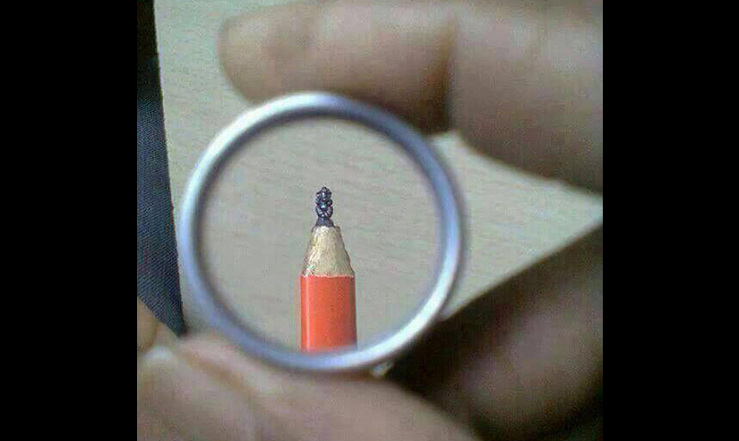 The Dundee Ganesha Seva Samiti (DGSS) might be aiming to make the tallest Ganesh statue ever. However, as challenging as it would be to create a statue that massive, it would be equally challenging to make a Ganesh idol out of the lead tip of a pencil. Yet, this miniature idol of Lord Ganesh shows that good things can indeed also come in small packages.
Ganesh Made of Dry Fruits: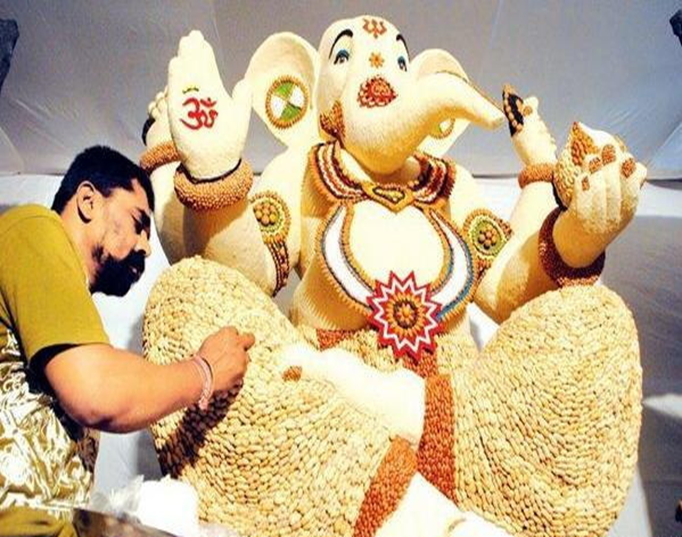 Butter Ganesha: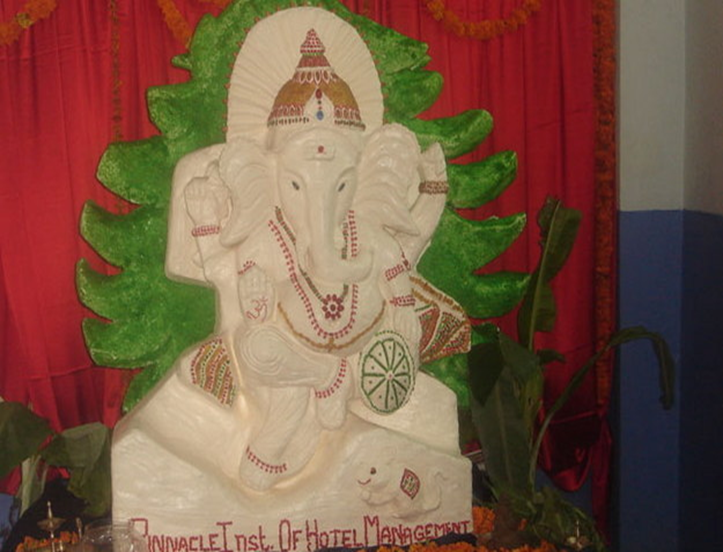 Ganesh Made of Pencils: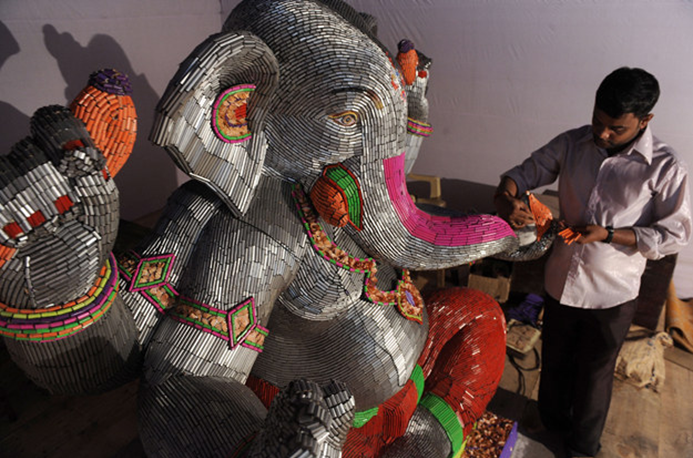 Tiny Ganesha's in a Piece of Chalk: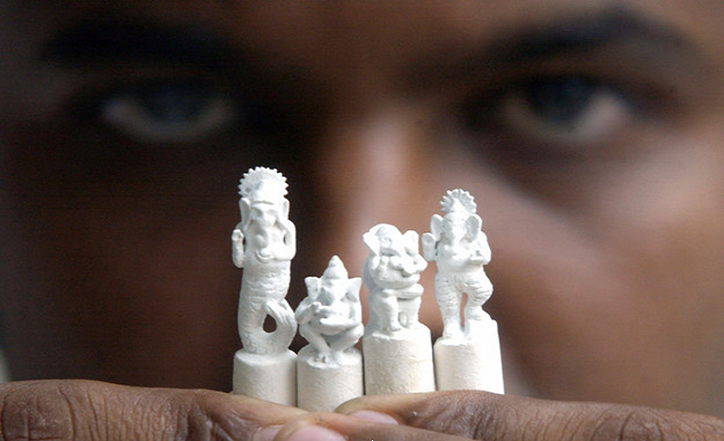 "Kur-kure" Ganesha: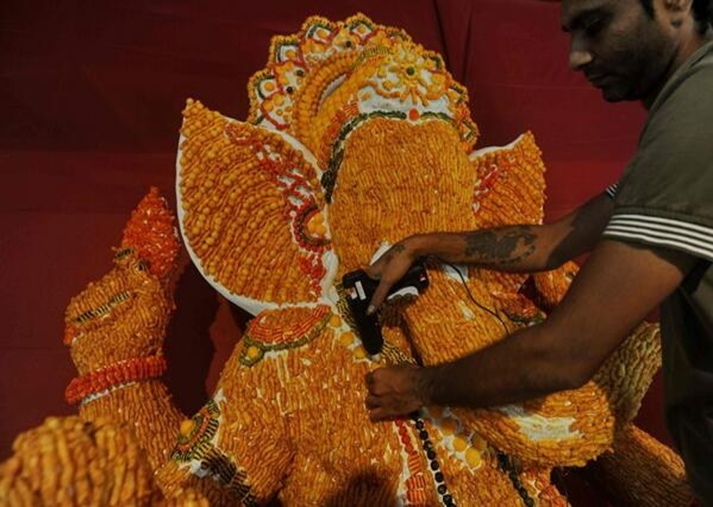 Ganesh Made of Biscuits: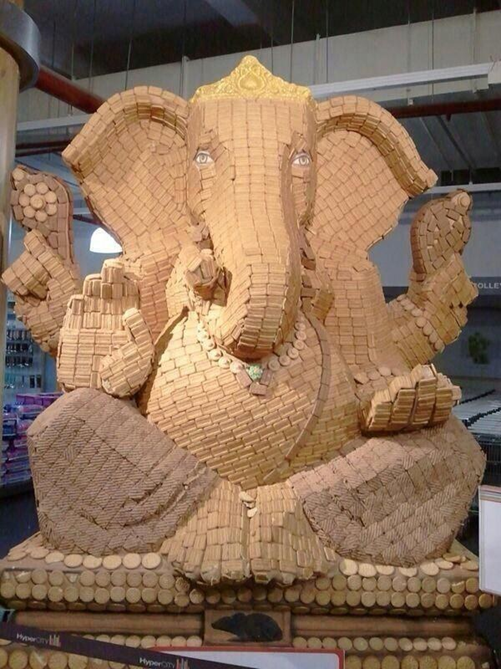 Ganesh made of Chalk pieces: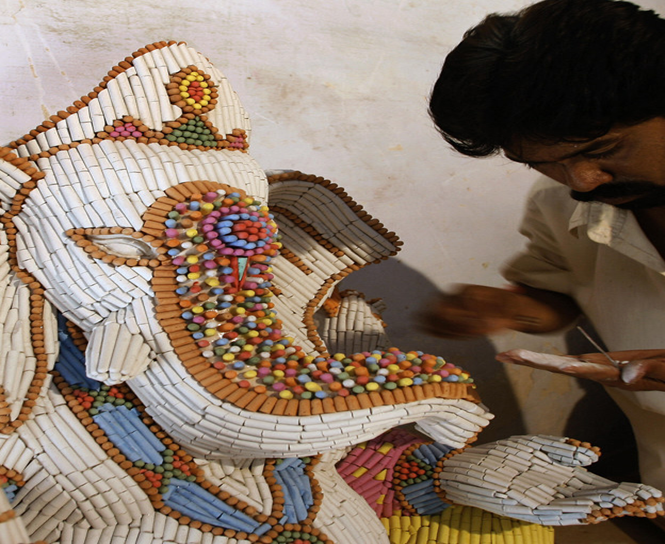 Ganesh Made of Chocolate: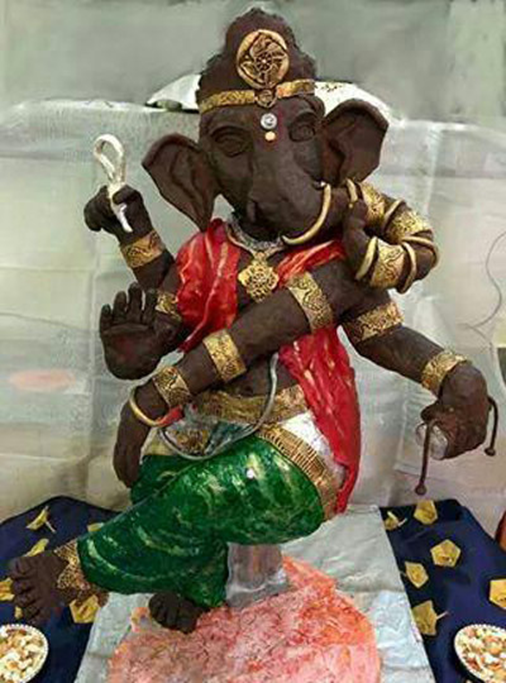 "Paper Cups" Ganesh: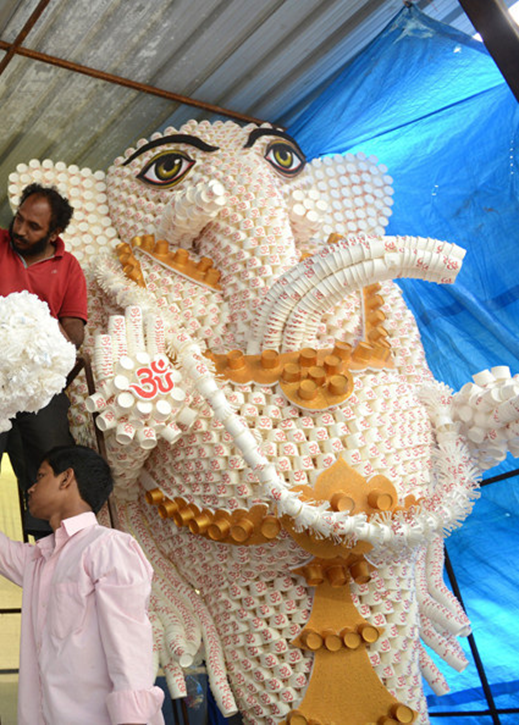 Ganesh Idol with Tissue Papers: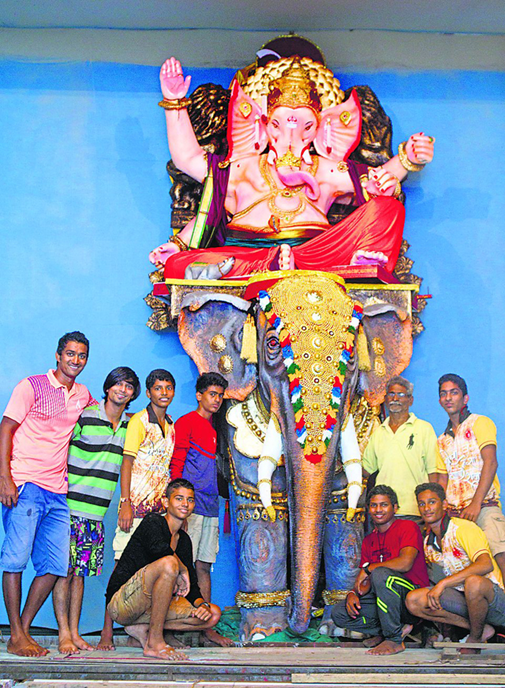 These days we are seeing the Ganesh Idols which are causing environmental effects while immersed in water. Some of the people who are aware of the adverse effects are making eco-friendly Ganesha's. The father and son are the examples for this. Digambar Manikar and his son Rajesh have made a 22-foot Ganesh idol weighing 150 kg using nothing but 30,000 tissue papers to show the importance of eco-friendly idols. Let's hope these idols bring awareness among people about the environment. We wish you a Very Happy Ganesh Chaturti 🙂