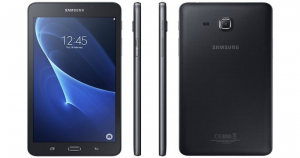 Samsung Quietly Unveiled Galaxy Tab A (2016) With 7-inch Display – Now Goes Official
Samsung, one of the leading Chinese smartphone manufacturers has quietly unveiled the new line of Galaxy A series tablet namely Galaxy Tab A (2016) by listing the device on its official website. A listing on the website hints that the company is planning to launch a new tablet under the A-series with a huge display. According to the official post, it indicates that the firm has unveiled its 2016 edition of the Galaxy Tab A. The new Samsung Galaxy Tab A (2016) is now listed on the company's Dutch website without including the pricing and availability details.
The new Galaxy Tab A (2016) is a 7-inch variant of the tablet, which was leaked just ahead MWC last month. It is a sequel to previous year's Galaxy Tab A series, which featured both an 8-inch and 9.7-inch model. Pricing wasn't listed on Samsung's website, albeit some online retailers have it listed for the equivalent of $188 USD for the Wi-Fi only version.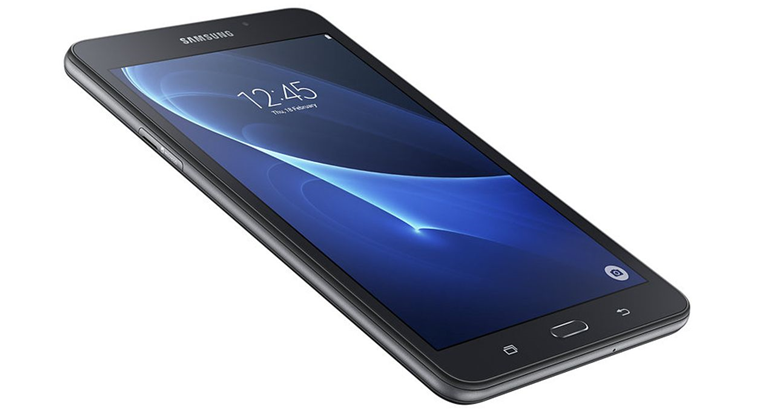 The official listing of the Galaxy Tab A (2016) comes some days following the Samsung Galaxy J1 mini and Samsung Galaxy J1 (2016) were also listed on the company's websites without uttering a word regarding the details on availability and pricing.
Specifications
The new Samsung Galaxy Tab A (2016) sports a 7-inch TFT screen with a pixel resolution of 800 x 1280 (WXGA). Under the hood, the handset is powered by a quad-core 1.3GHz CPU and the Mali-T720 GPU with Exynos 3475 SoC. The tablet has a memory of 1.5GB of RAM on board. The handset holds an internal storage of 8GB which includes an additional memory of 200GB capacity microSD slot is available for those if necessary. On the camera front, the tablet has a 5MP rear camera, with a 2MP camera in front for selfies and video chats.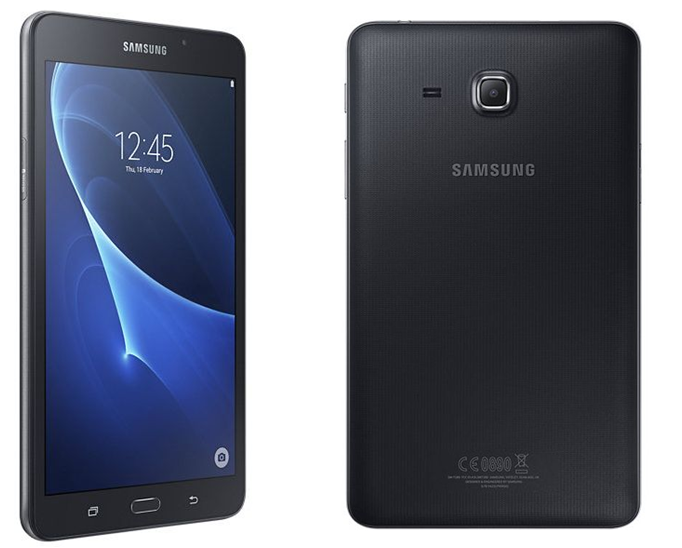 The handset is backed by a 4000mAh battery that provides up to 9 hours of streaming video and 100 hours of streaming music. With Android 5.1 pre-installed, the Galaxy Tab A (2016) measures 8.7mm thick and points the scales at 283 grams. On the Connectivity front, the device supports the following connectivity options:
No Stylus Pen is expected for this Samsung model, and although we expect it to be available for developing markets, it is not obvious if it will be sold in the U.S. It does come with Kids Mode, and the tablet will be offered in two variant colors such as Black and White. The company has not yet mentioned the official launch date of the Samsung Tab A (2016) on its official website.