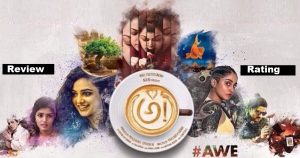 Awe Review Rating Live Updates Public Talk – Nani Awe Movie Review| Kajal Aggarwal, Nitya Menen, Regina Cassandra
The much-awaited Natural star Nani's debut production "Awe" movie released today i.e; 16th Feb 2018. The first look and the trailer for the film have raised a lot of expectations. Awe is directed by Prashanth Varma. Awe is not a regular Telugu movie and cannot be slotted into any particular genre.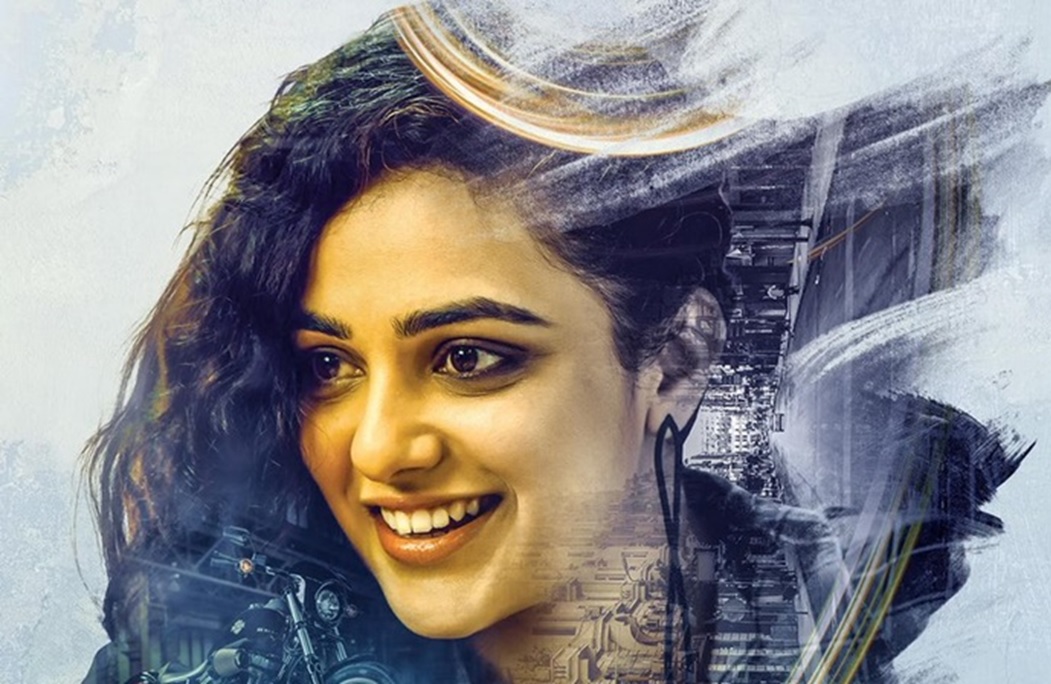 The movie stars Kajal Aggarwal, Nithya Menen, Regina Cassandra, Eesha Rebba, Srinivas Avasarala, and Murali Sharma in the lead roles. Mass Maharaja Ravi Teja was brought in to play one of the two voice-over narrators, featuring as the voice of a bonsai. Nani is voicing a fish, who is the other narrator. Here is the Awe movie review, rating, live updates, public response.
Awe Movie Cast & Crew:
Cast:
Kajal Aggarwal
Nithya Menen
Regina Cassandra
Eesha Rebba
Srinivas Avasarala
Murali Sharma
Rohini
Priyadarshi Pullikonda
Nani(Narrator/Voiceover for Fish)
Ravi Teja (Narrator/Voiceover for Tree)
Hari Teja
Devadarshini
Kaitlyn D'mello (Kate)
Crew:
Directed by: Prasanth Varma
Produced by: Nani, Prashanti Tipirneni
Music: Mark K.Robin
Cinematography: Karthik Ghattamaneni
Edited by: Goutham Nerusu
Production company: Wall Poster Cinema
Release date: 16 February 2018
Country: India
Language: Telugu
Awe Story:
Synopsis:
The film centres around three women characters played by Kajal Aggarwal, Nithya Menen and Regina Cassandra. It's a heroine-centric film packed with layers, with each character building-up the premise. Ravi Teja has lent voice to a fish and Nani has done it for a tree, and the film is told from their perspective.
The story revolves around all the lead characters. What are the problems faced by them? How did they overcome the difficulties is the rest of the story.
Awe Movie Review:
Awe movie is with the bunch of talented actors. Although there are lead characters the real hero is the content. Prashanth Varma with his unique story and direction has made a truly different Telugu Film of the great standard. Kudos to the entire team for making a wonderful movie. The voice over of Nani & Ravi Teja are main high lights of the film. Must watch movie for this weekend with the different genre.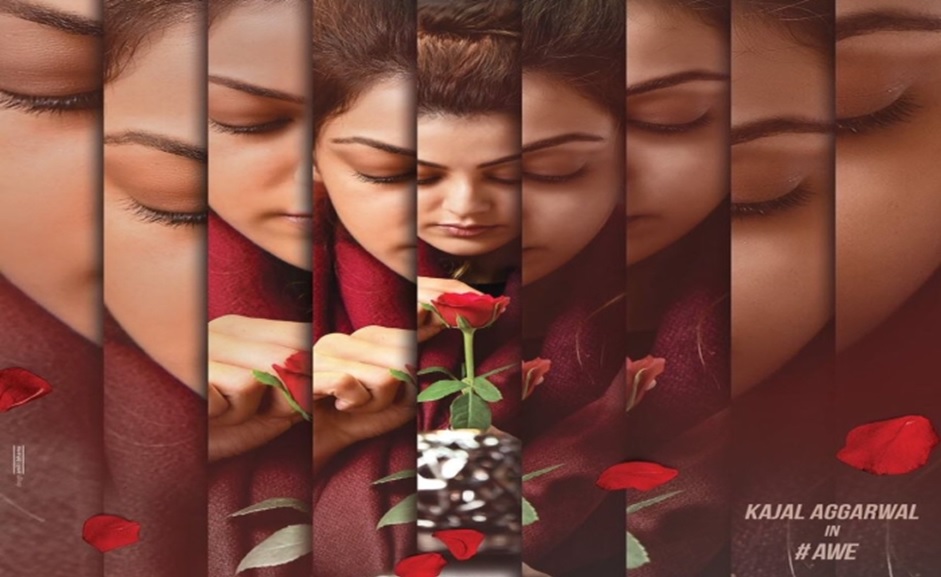 Awe Review By Celebs: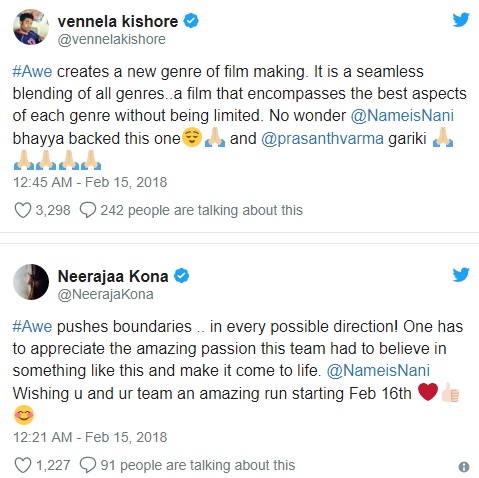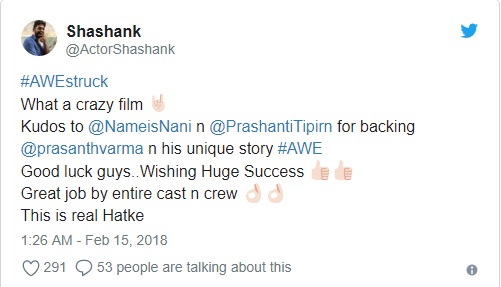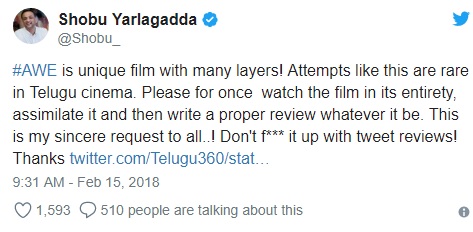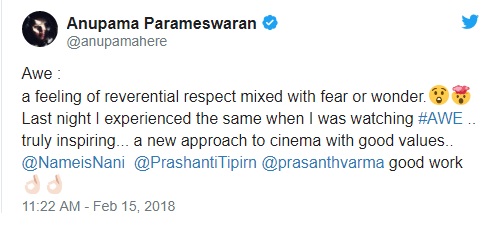 Positives:
Story.
Performance of all the characters.
Direction
Negatives:
No negatives. However, there are no commercial elements in the movie which may disappoint few audience.
Allindiaroundup Rating: 3.75/5
Audience Rating: 
Final Verdict:
With a unique storyline, Awe is the must watch movie for this weekend. If you love different stories, then watch this movie.
Stay tuned to this website. We will update Awe collections here. Press CTRL+D to bookmark this page for easy navigation.