Contestant Slaps A Lady Anchor In Indian Reality Show 'Dadagiri'
One of the participants had slapped the lady anchor on live for slapping him. This was not revealed for a long time, but somehow the video was leaked and it had gone viral in the social media. This incident happened in a show called 'Dadagiri' and it is about translating into 'Bullying'. The hosts of the show are supposed to be big time bullies who give out challenges to the contestants of the show.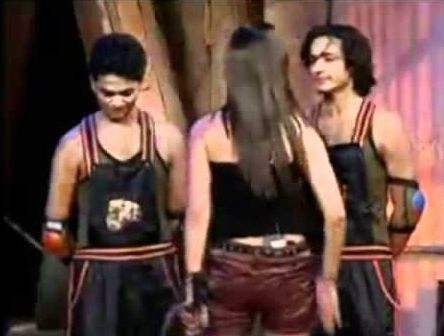 The person who clears the challenges of all the three bullies will get to win a cash prize. The bullies of the show talk smack and insult the participants all the time and get into physical contact sometimes depending on the situation. The participants before starting the game should also agree for the rules and sign in. One of the bullies, Esha was asking the two contestants some questions, but they were not answering and instead chose to keep quiet.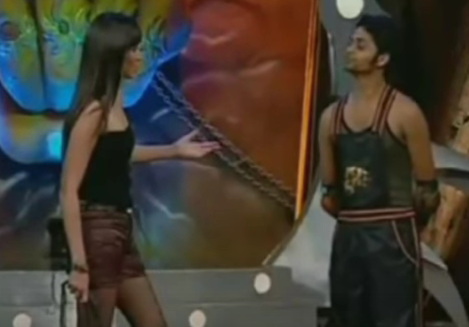 One of the guys said "We don't want to talk to you actually", so she told him to **** off, the guy then had the audacity to tell the girl "you go" when it was her show to begin with. The bully got angry and slapped the boy on his face. The guy also slapped her back saying 'How can you slap?' The other host tried to talk the guy out of his anger because even he must have thought that it was a reflex and asked him why was he angry.
Watch the leaked video here:
But the guy continued his aggression and began creating a fuss by shouting "HOW CAN SHE SLAP ME" at the top of his voice in fact when he  had extracted his revenge and should have quietly walked out. Due to him shouting over and over, the host who was trying to calm him down got into anger and started beating the guy. The other people in the shooting spot came to separate both of them. Actually the girl did the right thing by slapping him, but she was in her character. This is one of the serious situations in reality shows.