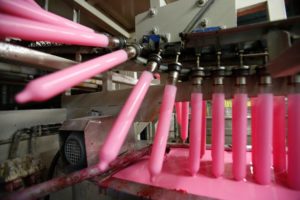 Global Condom Shortage Expected As World's Largest Condom Producer Stops Production
Couples might soon have to give up on their favorite thing to do amidst the coronavirus.
According to reports, the global condom shortage is expected as the world's largest condom producer has halted its production due to the pandemic.
Karex Bhd, the world's largest condom producer, is responsible for making one out of 5 condoms that are used in the world.
But for the last 10 days, the 3 main factories in the country have not produced a single condom because of the lockdown that has been imposed by the government.
Malaysia went to complete lockdown to stop the spread of the virus.
As a result, there will be 100 million fewer condoms to be marketed all over the world.
Goh Miah Kiat, the Karex Chief Executive, released a statement about the shutdown.
Goh said: "We are going to see a global shortage of condoms everywhere, which is going to be scary. My concern is that for a lot of humanitarian programmes deep down in Africa, the shortage will not just be two weeks or a month. That shortage can run into months."
Goh added: "The good thing is that the demand for condoms is still very strong because like it or not, it's still an essential to have. Given that at this point in time people are probably not planning to have children. It's not the time, with so much uncertainty."
Karex is currently in the process of appealing to the government for an exemption to operate under specific conditions.