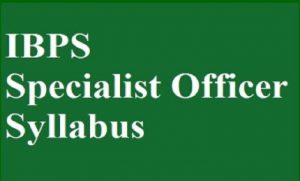 IBPS Specialist (IT) Officers 2015 Exact Syllabus (95% Accuracy) Previous Year Cutoffs
IBPS SO Recruitment 2014 ­ Institute of Banking Personnel Selection had issued recruitment for Specialist Officers 2015 on 17 November 2014. Now it had activated the link for applying online for this exam. IBPS is going to hire eligible persons who qualify their criteria for specialist officer jobs. Candidates can check important dates, how to apply online, posts, exam date etc. of this recruitment. The recruitment exam for Specialist Officer exam (2015) tentatively scheduled to be held in February 2015 for various posts. There are various Officer Posts in CWE Specialist Officer Exam 2015. There are 22 participating organizations in this recruitment. The recruitment application process will start from 18 November 2014 and the last date to apply online is 09 December2014.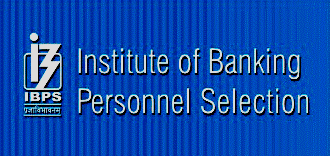 IT Officer Syllabus – Professional Knowledge (IBPS)
So, here I want to share the Exact Syllabus of IBPS IT Officers Online Exam 2015. Last year I have appeared for the IBPS IT Officers Exam, only to check the Syllabus and from where they are asking The questions. Based on that experience I've prepared this syllabus for IBPS Specialist Officers (Only for I.T.Officers ). We can assure atleast 40­-45 Questions out of 50 with our Expected Syllabus. I feel it will be very helpful to all I.T Officer aspirants.
Total time for written exam is two (2) hours.
| | | |
| --- | --- | --- |
| Subject | No. of Questions | Maximum Marks |
| Reasoning | | |
| English Language | | |
| Quantitative Aptitude | | |
| Professional Knowledge | | |
| Total: | | |
1.COMPUTER BASICS (15-­20 Q)
Evolution / History of Computers
Generations( 1G to 5G)
Input & Output Devices
CPU Hardware(Micro Processors, BIOS,CMOS, SMPS,RAM.ROM etc..)
Types of Computers( Super, Main frame, Mini,Micro, Portable)
Memory & Types of Memory
Low Level & High Level Languages
Terms Related Programming
SOFT WARES & TYPES
Operating Systems
Application Soft wares
Utility Soft ware
Embedded Systems
MS – OFFICE & SHORT CUTS (2­3 Marks)
2.DATA BASE MANAGEMENT SYSTEMS (5-­10Q)
Different DBMS Models
SQL Commands( DDL & DML)
NUMBER SYSTEMS – CONVERSIONS
3.NETWORKING & INTERNET (20-­30Q)
Types – LAN, MAN, WAN, PAN
Network Devices(Router, Switch, Bridge,MODEM, Hub etc.)
Topologies(Star, Ring, Mesh, Bus, Hybrid)
Data Transmission(Client, Server)
E­Commerce and Types( B2B, B2C, C2C)
Security threats & VIRUS Types( In INTERNET)
OSI Reference model(7 Layers)
PROTOCOL's in Data Transmission
(TCP/IP, HTTP, SMTP, ICMP, PPP, POPetc..)
If you have any doubts, you can comment below,we love lo help you out.
Click Here for IBPS Bank Exam Preparation Guide
Press
CTRL+D
right now to Bookmark this website. Here you can find all
study materials and previous question papers PDF
's for free download. These PDF's might helped you a lot in preparing for exams. All previous Question papers for SSC, RRB, IBPS, IAS (civils), Groups are available in
allindiaroundup.com
. In this site we provided all the information about Job notification, Admit cards for exams,
Materials and previous question papers for exams
, Results declared. Stay tuned for this website for more updates.