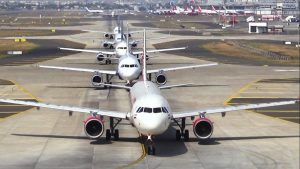 Main Runway Of Mumbai Airport To Stay Closed For 6 Hours On 9 and 10 April
Mumbai: The main runway for Mumbai's airport will be kept closed for 2 days from today onwards. The cause of the shutdown is the pre-monsoon maintenance work. Flight operations are also very likely to get affected for the 6 hours daily for two days, the private aerodrome operator said.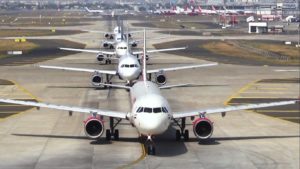 The closure will put the passengers at inconvenience due to the suspension of a goods number of services by various airlines during the period, sources said.
The airport in Mumbai is a prime one for the air traffic of Jet Airways and bulk operations, both domestic and international level operations are carried out here.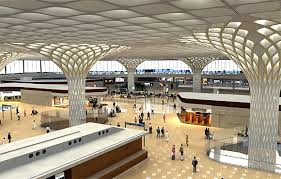 "The main runway of the Chhatrapati Shivaji International Airport (CSIA) handled by GVK MIAL, will be non-operational on April 9 and 10, between 1100 hrs and 1700 hrs on account of pre-monsoon maintenance activities," the Mumbai International Airport Limited (MIAL) said in a statement, issued about an hour before the commencement of the runway closure.
Passengers were intimated to connect with their respective airlines, said MIAL, the private airport operator.
The Mumbai airport, considered to be the second busiest in the country, has two crossing runways — 09/27 (the main) and 14/32 (the secondary runway).
While the primary runway can cover up to 48 arrivals and departures per hour, the secondary runway has got a capacity of 35 movements per hour.
On an average, there are a total of 970 flight arrivals and departures at the Mumbai airport every day.
With the monsoon just 2 months away, the runway needs to be cleaned and relaid for a lasting performance. Every year the Indian Monsoon brings its own woes in the sub-continent which severely damages the upper layer of the run way. But the air traffic disruption will pose a big problem for flyers these 2 days.
You May Also Read: Weeks After NiMo Scam, PMO Urges Investigative Agencies To Gear Up Efforts To Penetrate Corporate-Banking Nexus