Man Proposes To Girlfriend While Surfing, Ends Up Dropping The Ring In The Sea
A surfer had a crazy idea in his mind when he was trying to figure out how he would propose to his girlfriend.
38-year-old Christopher Garth came up with the idea to propose to 32-year-old Lauren Oiye, his girlfriend but ended up dropping the ring in the sea.
Christopher and Lauren are both surfers.
When Christopher was proposing, he ended up dropping the ring.
Christopher decided to propose to his girlfriend in the exact place where they met for the first time.
Garth dropped down on one knee on his surfboard, took out his ring from the swimming trunks that he was wearing, and decided to ask Lauren if she would want to marry him.
Due to the bumpy road, the proposal went wrong after Christopher dropped the ring into the sea.
The entire incident was captured by several photographers who were ready to take images of the proposal.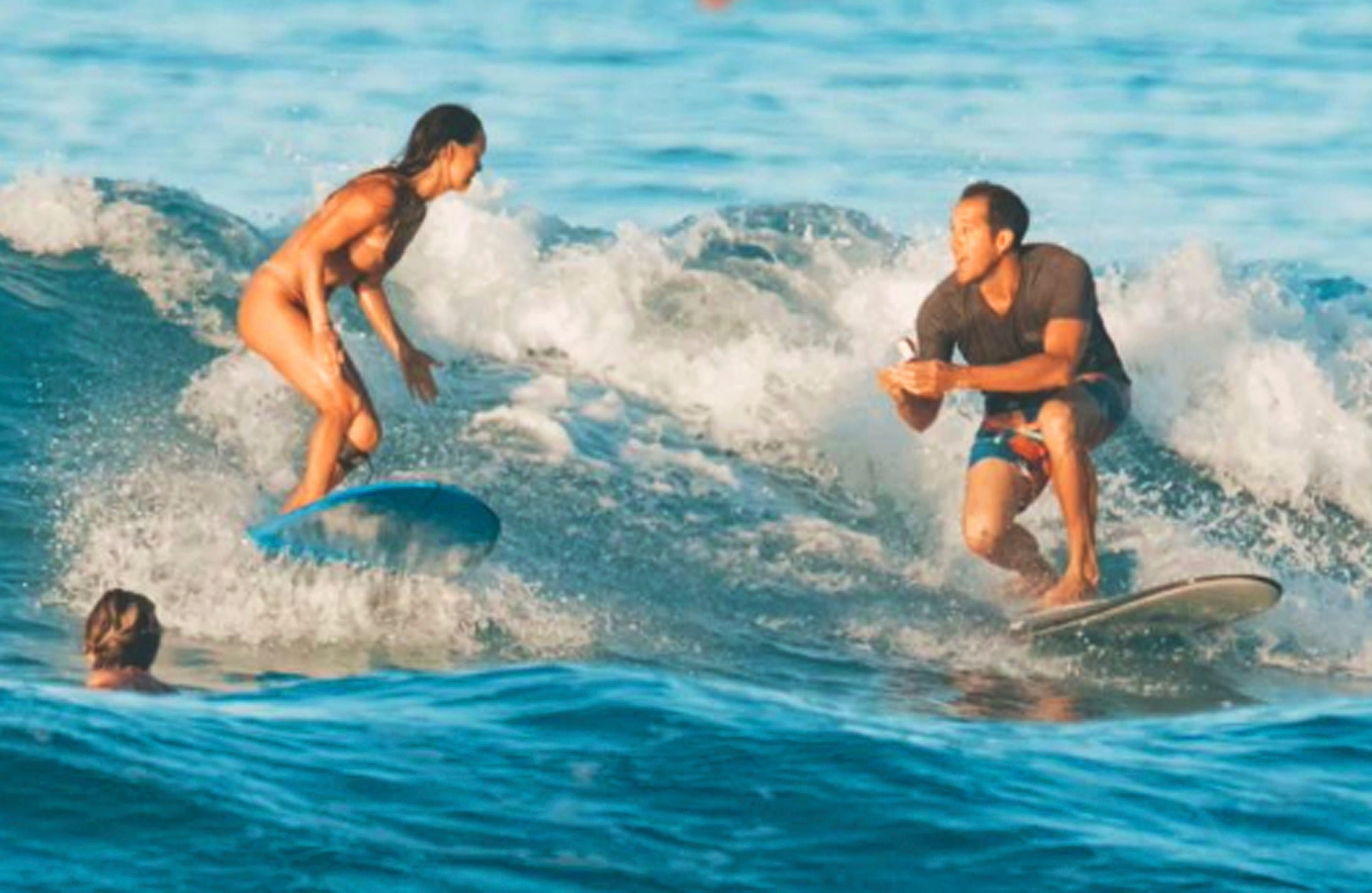 Lauren said yes even after Christopher lost the ring.
Lauren shared the story on a post that she made on Instagram.
She said, "Story time: we caught a wave together at the surf break we met at and had many of our first dates."
She added, "I turn back to make sure he was on the wave with me and he was on one knee with a ring box and screamed out 'Lauren, I love you! Will you marry me?!'"
At first, Lauren thought the proposal was a joke, but when she looked around her, she realized it was real.
In the post, she added, "Christopher Garth, I love you and am so grateful the stars aligned and our ancestors that came before us so beautifully orchestrate this for us!"
She continued, "Here's to a lifetime of laughter and keeping things simple and authentic!"
The good thing is that Lauren said yes, imagine what would happen if he lost his ring and got a rejection from Laurent.