New Year 2019 Google Doodle: Google celebrates New Year with this adorable doodle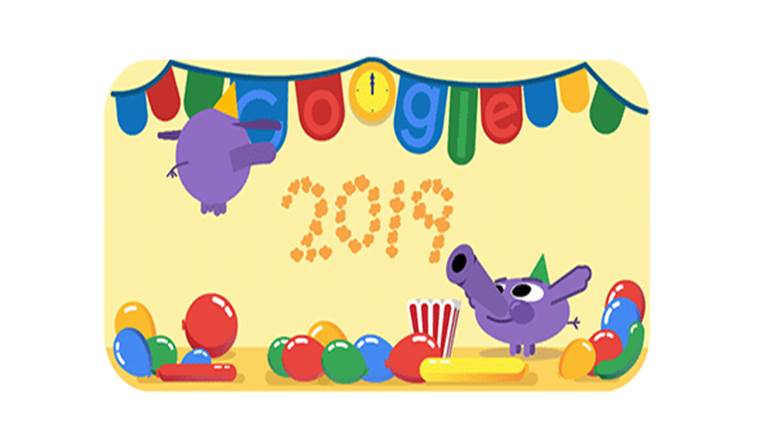 May it be Christmas, New Year's Eve, or Halloween Google has always surprised us with its unique and unusual holiday doodle greetings.
As everyone celebrated New Year's Day with fireworks, Google ringed everyone by showcasing a doodle that consisted Balloons, 2 purple elephants, popcorn at a party to mark the end of 2018, Google said "Well, it's time to call out the elephants in the room: it's out with the old and in with the new! Here's to a bright year ahead,"
The same Elephants were used in a doodle that tossed balloons to signify the New Year's Eve on December 31, 2018.
As a matter of fact, Google did published a number of doodles that where having fun while celebrating the holidays.
At first there was a doodle that showed elves with gifts on Santa Claus's Sleigh and in the second doodle, Santa Delivered the Gifts, this completed the picture.
Last year, Google showcased 2 penguins that were reunited with their friends that eventually went on and had a blast while celebrating New Year's Eve.