Taal Volcano Eruption: Thousands Of Residents Evacuated As Taal Volcano Violently Erupts In The Philippines
Red-hot lava has started to gush out Taal volcano in the Philippines, forcing the local government to carry out mass evacuations.
The Taal volcano in Batangas province, south of the capital Manila, started to erupt in the early hours of Monday after blasting steam and rock up to 15,000 meters into the air on January 12, 2020.
Taal Volcano is one of the smallest volcanos in the world and is one of the 2 dozen active volcanos in the Philippines.
So far, there have been no reports of extensive damages and injuries or causalities.
Clouds of ash blew more than 62 miles north, reaching Manila on Sunday.
The main airport in the country was shut down on Sunday.
Nearly 240 international and domestic flights were canceled.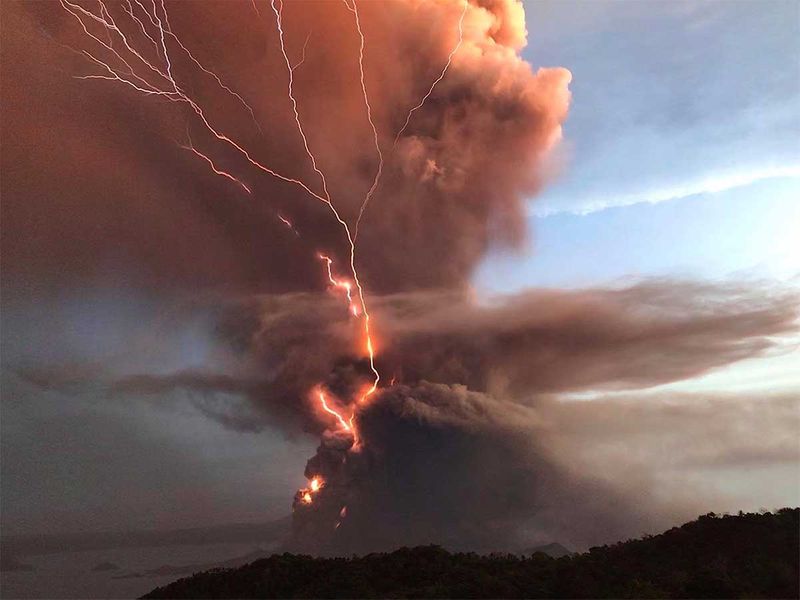 On Monday, the Manila International Airport was operating a bunch of flights, but not all.
The Clark Freeport is still open, but the government of Manila said it would shut it down if ashfall threatens flights.
The disaster response agency said around 8,000 villagers have moved to at least 38 evacuation centers in Batangas and nearby Cavite province.
Hundreds of thousands of people have been asked to flee from their houses as ashfall is expected to fall at a higher rate.
Coastal communities around the lake have been told by officials to evacuate to safer areas in case an eruption causes a pyroclastic surge or a tsunami.
Locals in Batangas have been asked to take a number of precautionary measures and to become more vigilant in case lake water disturbances occur.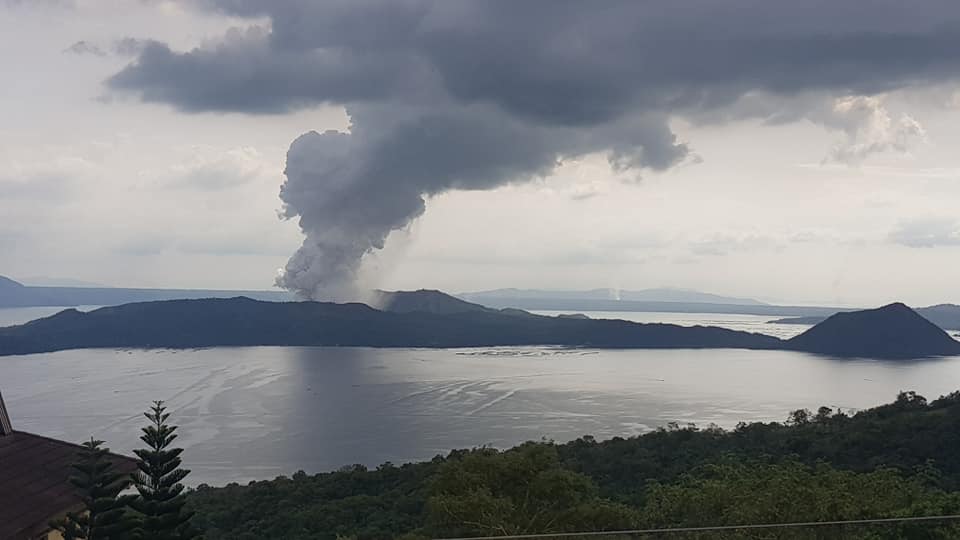 The Philippine Institute of Volcanology and Seismology raised the threat level of Taal volcano from 3 to level 4.
Level 4 means a hazardous eruption may happen anytime.
In a statement that was released by the Philippine Institute of Volcanology and Seismology, they said, "Hazardous explosive eruption is possible within hours to days."
The statement added, "(The institute) strongly reiterates total evacuation of Taal Volcano Island and additional evacuation of areas at high risk… within a 14km radius."
As tremors shook the area, volcanic lightning flickered in the column of steam and heavy ash.
Horrible images and videos of the Taal volcano in Batangas show the sky darkened by ash plume and a layer of thick dust covering everything in the town of Talisay.
Cities near Batangas have been asked to tell their residents to stay inside their houses and have don masks and goggles on at all times for safety.