Taal Volcano Eruption: Thousands Of People Flee As Ash Covers Houses And Lightning Fills The Sky
Locals in Batangas have experienced 212 volcanic earthquakes so far, forcing thousands of people to be evacuated.
Even after the devastating eruptions, thousands of residents decided to stay inside their house, despite the warning of more hazardous eruptions from the local government.
As villages in the Philippines continue to reel under the volcanic eruption from the Taal Volcano, images that are beautiful yet terrifying have gone viral on social media.
Images show volcano lightning filling up the sky as houses are being covered in ash that is emitted by the small yet terrible volcano.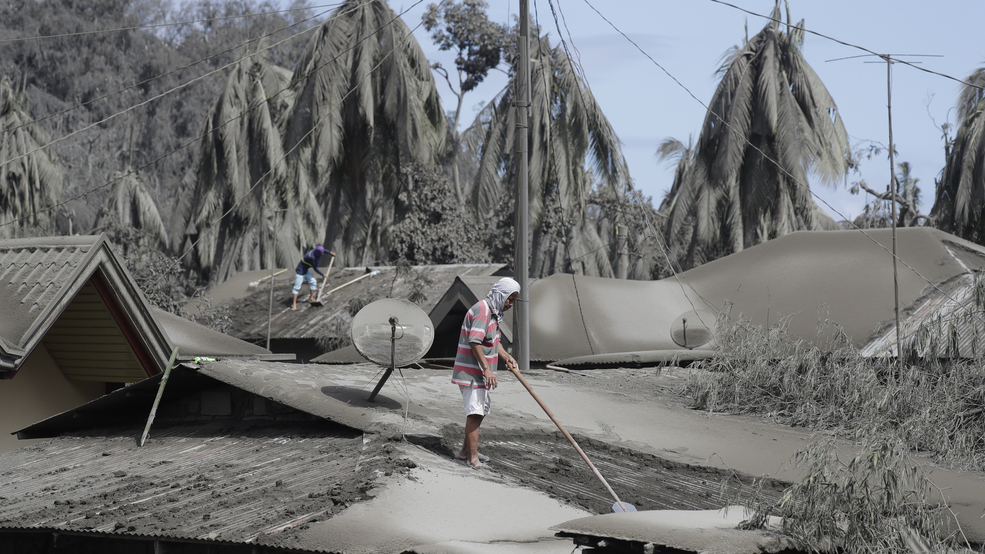 The horrible images show the devastating aftermath of the eruption, showing locals clearing roadsides, houses, and many more.
The crater of the Taal Volcano, which is located in the middle of the Taal Lake, blasted out fountains of lava along with clouds of ash on Sunday, forcing people living near the lake to rush into evacuation centers.
The volcano came to life after several volcanic earthquakes were recorded.
The Taal volcano is a small one, but throughout history, its eruptions have changed how the volcano acts, making it very complex and dangerous.
212 volcanic earthquakes have been recorded in the Philippines so far, but those numbers are uncommon as the country lies along the Pacific Ring of Fire.
The Pacific Ring of Fire is a zone of major seismic activity, making the Philippines prone to massive earthquakes.