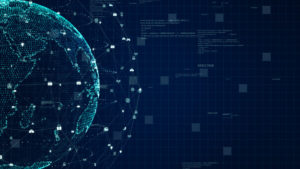 Why cybersecurity matters more than ever during the COVID-19?
COVID-19 has impacted our lives in multiple ways- both personally and professionally. As we adapted to the new way of life, businesses sector made its own changes to ensure that operations continue amidst the chaos. The necessary shift had to be made quickly and many organisations were unprepared for it. The new set up where all the employees are now working from home and business rely completely on online mediums and collaborative tools require a far stronger cybersecurity system.
The new technological change that everyone had to hurriedly incorporate opened avenues for hackers who could target corporates during this vulnerable situation. Many employees using mobile phones for work purposes are at a greater risk as business data being accessed on various devices that lack the necessary security makes for an easy target. Cybercriminals are using mobile devices as a means to spread malware during the COVID-19 situation. To prevent this, mobile apps and devices need to be secured so that no vital data is compromised and there is no risk of a virus corrupting the system.
Present times have prominently highlighted the importance of cybersecurity as we become all the more dependent on digital means of operations. A well-structured security network needs to be put in place to safeguard vital data and prevent any such unforeseen incidents from happening in the future. The current crisis has brought to light cybersecurity lapses that had gone unnoticed till now. Technological changes in the future are going to progress rapidly and hence the ensuing challenges that come during the process would require a far more robust security system in place. This is possible only if there are proficient cyber experts in the market.
Businesses have also realised this growing need and are focusing on hiring the right candidates for the job. Even before the pandemic, cybersecurity was a flourishing sector with demand being a lot steeper than the supply. Recent times have laid more stress on getting an adequate team of cybersecurity experts which means corporates will be hiring more aggressively in the future.
Considering how the talent pool has always been visibly small in this sector, chances of growth are all the more for existing professionals. Making a career in this field can be a great choice as it will ensure stability and financial success. If you like many are keen to venture into this domain then you can make a brilliant career with cyber security courses in Ireland.
Even the existing workforce can make good use of such courses as they need to upgrade their knowledge and upskill themselves to fit into a more diverse job role. As digitisation becomes the norm, only a strong cybersecurity system will be able to sustain it, in the long run, ensuring the safety of businesses from any cyber threat.