Man's Leg Swells Up To Size Of A Pig After Mosquito Bite Was Left Untreated
The leg of a man in Cambodia has swollen to the size of a grown pig after his mosquito bites became infected, which started 2 decades ago.
This caused the limb of the man to balloon up.
27-year-old Bong Thet, the man from Cambodia, has to drag his leg on the ground every time he has to move around their house in Kampong Chhnang Province.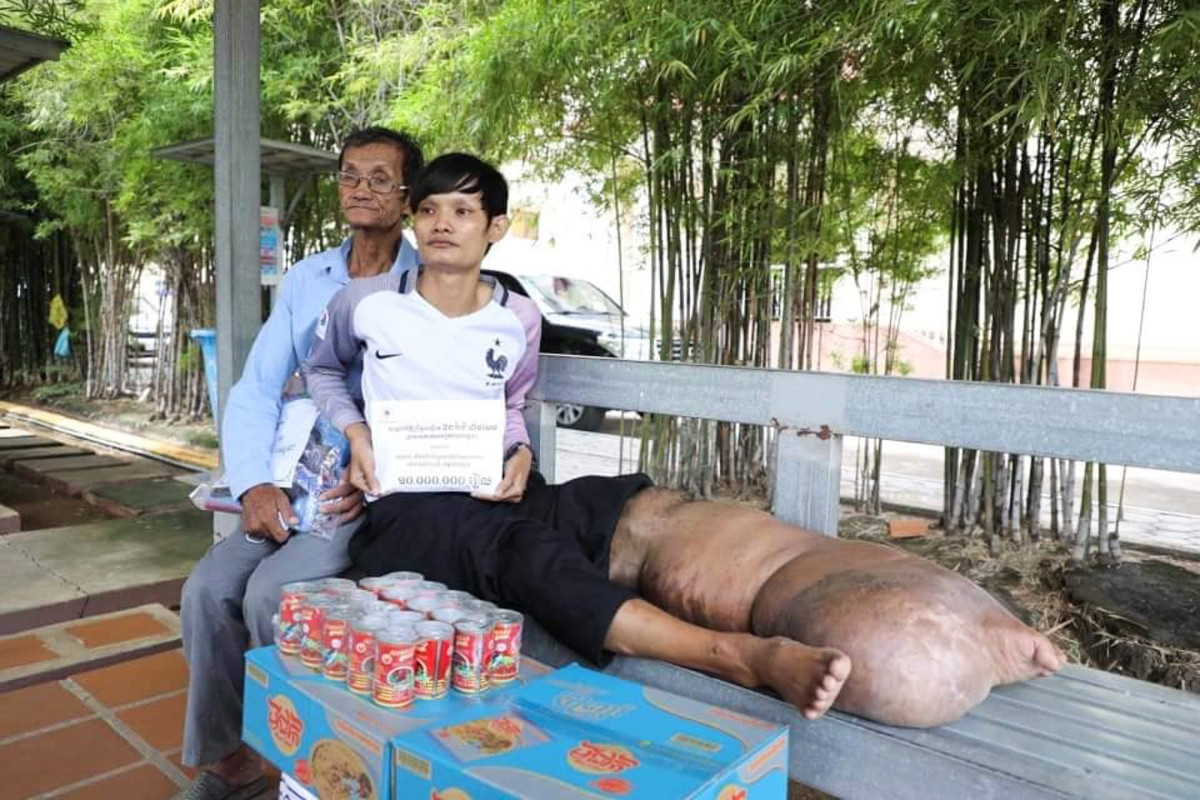 Thet once wanted to become a footballer, but those dreams are now over.
When he was just 6, he failed to kick a ball due to the tumor that he had.
The tumor started to grow on his legs when he was just 6.
At first, small wounds appeared on the foot of the boy, but the parents of Thet ignored them because they thought they came from playing too much.
When he was 12, small lumps ended up covering the legs of Thet.
His parents, who worked at a factory, could not afford the medical treatment for their son, which just made the condition become worse.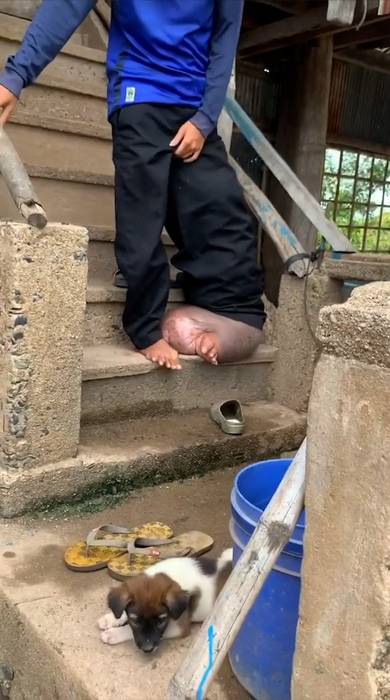 Eventually, Thet hat to stop going to school due to the fact that he had a hard time walking around.
Children at his school also started to make fun of him because of the condition that his leg has.
He endured the pain and hardship the condition brought in front of him for more than 2 decades without the help of any doctors.
But after good Samaritans heard about the story of Thet, he was helped out.
Businesswoman Dana Try gave 10,000,000 Cambodia Riel to the family of Thet. This allowed the family to visit a hospital for the first time in his life.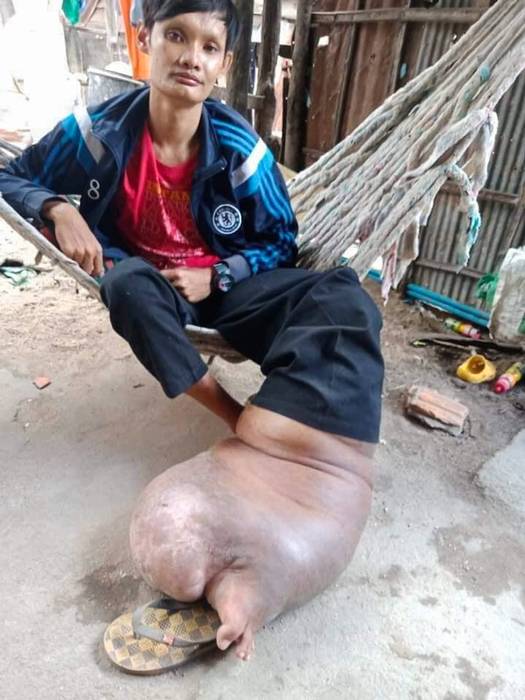 Doctors diagnosed Thet with Lymphatic filariasis, a parasitic disease caused by thread-like worms.
It is believed that Thet got the disease from mosquito bites that got infected and were left untreated.
The condition is currently one of the leading causes of disability in the world, however, there is no known vaccine or cure for the deadly disease.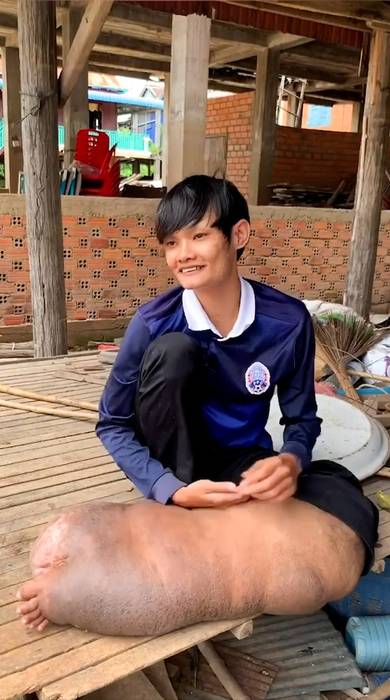 Bong was left disheartened when he got to know that the disease that he has is incurable, however, he was fortunate that someone helped him out.
Talking about the help that he got, he said:
This will make my life easier and knowing that there are people who care for me makes me feel happy. I am so grateful for them to helping. They money will pay for medicine and food. I will continue to take the medication given to me by the doctors which will make my life more comfortable.
Our thoughts and prayers are with Thet and his family, may he recover from the disease, and may he feel better.