Caught On Cam: Stealthy Leopard Attacks Dog Sleeping Outside House In India
Amreli, Gujarat: A CCTV caught a stealthy leopard sneaking inside a residential house and attacking a dog that was sleeping outside the house.
According to authorities, the leopard ventured into the private property due to deforestation, which has left thousands of animals homeless and wandering through the habitats of the human beings or small villages.
The video showed the dog sleeping outside the house as the stealthy leopard came from behind and pounced on the dog.
There was only one leopard that ventured inside the private property.
The entire incident was caught on the CCTV that was installed outside the house.
The video was shared on various social media platforms and has gone viral.
The video shows the black dog sleeping at the doorstep of the house as the stealthy leopard slowly approaches it.
You can see the leopard stalking the dog first, making sure the dog doesn't notice that someone is stalking.
After the leopard came close to the dog, the leopard decided to pounce on the dog and bite its neck, which left the poor pooch stunned and crying.
The dog managed to free itself from the leopard, but in the video, you can see that he leopard quickly went after it.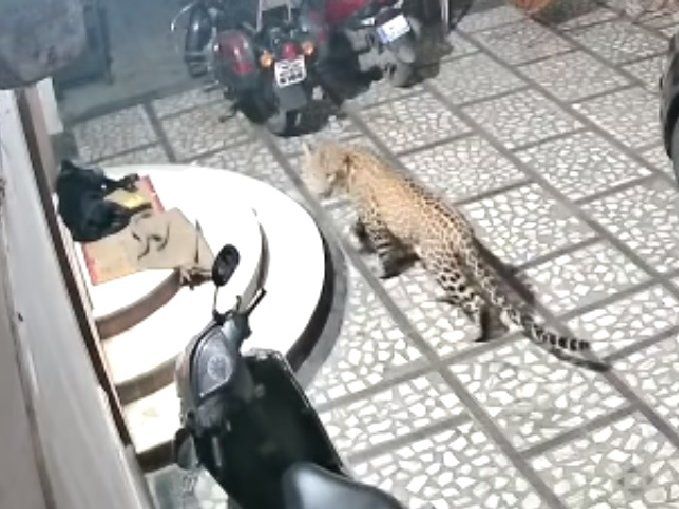 It is still not clear if the dog survived the attack of the sneaky leopard, but most of the people who watched the video blamed the owners of the pooch.
Many said the dog should have been inside the house sleeping along with its owners, and many blamed the overpopulation of humans, which has caused major deforestation in parts of India.