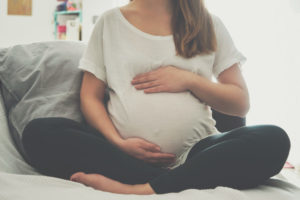 Desperate To Have Son, Uttar Pradesh Man Rips Open Pregnant Wife's Stomach To Find Out Baby's Gender
Badaun, Uttar Pradesh: In an incident that no one could have imagined, a father of 5 daughters went out of control because he was desperate to know the gender of the baby that her wife was carrying.
According to the authorities, the father ripped open the stomach of the pregnant wife on Saturday evening to find out if she was going to deliver a son this time.
It is said that Panna Lal, the father, slit open the stomach of his wife with a sharp-edged weapon in the Nekpur locality under the Civil Lines police station area.
The news was confirmed by senior police official (City) Pravin Singh Chauhan.
The woman is currently in a serious condition and her injuries are gruesome, said the authorities.
An FIR has been lodged against the husband, who has been arrested.
The family of the woman rushed her to a hospital in Bareilly.
The family claims that Panna Lal wanted a son this time and committed the crime to know if the baby that her wife was carrying was a fetus.
The woman was 6 months into pregnancy, said the police.