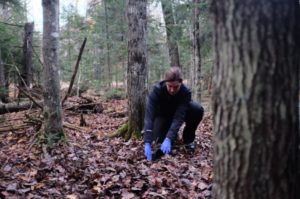 Heartless Father Kills 7-Year-Old Daughter With The Help Of Second Wife And Buries Her Inside Their House
Bareilly, India: A heartless father killed his 7-year-old innocent daughter with the help of his second wife and buried her dead body in their house.
The horrible incident happened in Uttar Pradesh's Bareilly, the police said on Sunday.
Ravi Babu, a resident of Aalok Nagar, married Ritu, his second wife, after the death of his first wife nearly 2 years ago.
KK Verma, a senior police official of Izzatnagar police station, said that the couple had killed 7-year-old Kajal in their house.
Not only did they kill her, but they also buried her body there.
The police received a tip-off about the incident after the neighbors called them.
Upon reaching there, the husband and wife said that their pet had died, not their daughter. But some of the children in the neighborhood said that Kajal, the 7-year-old girl, had passed away.
On Friday last week, Suraj, the cousin of the girl, lodged a police complaint alleging that Kajal was murdered.
After orders were given by the district magistrate, authorities carried out a raid on the house of the parents.
They found the body of the girl buried in a part of their house.
The elder sister of Kajal is currently missing.
Ravi and his wife were detained by the authorities.
An official investigation has been released by the police.