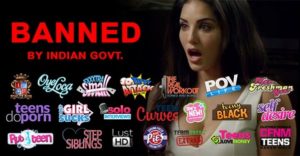 India Banned 845 Websites! How to Unblock them using VPN?
A couple of years ago, India blocked all websites that are allowing citizens of the country to view pornographic content. Basically, any website that allowed its citizens to download or stream adult movies, stolen music (without any copyright), websites allowing users to stream newly released movies, and many more were shut down. This was done as India is becoming digital under the rule of Prime Minister Modi.
Not only the illegal websites, but legal websites were also shut down by the government of India during its Porn Ban a few years before.
In 2018, the government of India banned over 1000 websites, which includes adult websites, movie streaming websites, legal websites, and many more.
Not only that, but Torrent websites were also banned by the government of India as they allow users in the country to download and view pornographic videos and images or content that is not allowed to be watched in the country of India.
By encrypting your connection with a VPN (Virtual Private Network), you can sneak past the sensors and have access to a website that is barred by the internet policies of India.
The Order That Bans These Websites
India censors all websites through Court orders as per the IT Act 2000. Most of the bans that are under this law are included in the copyright and trademark infringement without proper security measures and lists that hey provide without proper research or professional technical services.
You can know if the website is blocked in India if it shows "the site accessed is currently deemed to be illegal".
Everything You Need To Know About Porn Ban India
In August 2015, the government of India banned access to 857 pornographic websites. The Department of Telecom notified all the internet service providers of the country to block access to these 857 URLs under Section 79(3)(b) of the Information Technology Act, 2000.
The list of 857 URLs was given by petitioner Kamlesh Vaswani to government officials on October 17, 2014. However, the government said that they will only ban websites that show content related to child pornography.
In 2014, the government of India lifted the ban due to heavy public pressure to unblock websites that allows Indians to watch porn.
As of writing this blog, a number of websites, mostly pornographic and Torrent websites, are banned.
However, there are some things that you can do to access websites that are blocked by the country's internet policies.
List Of Websites Banned In India (Incomplete)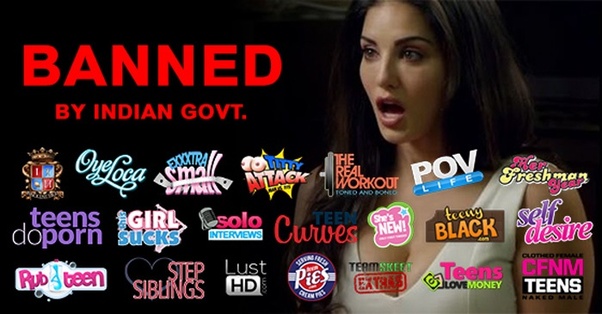 Legal Websites Banned In India 
Playboy
Sendvid
Soundcloud (Now Unblocked)
Typepad
Mobango
Torrent Websites Banned In India
YTS
YST
Kickass
Pirate Bay
RARBG
ExtraTorrent
Movie Streaming Websites Banned In India
Fmovies
Kinogo
Openload
VK
123movies
Streamallthis
Watchmovies
Complete List Of Adult Websites Banned In India