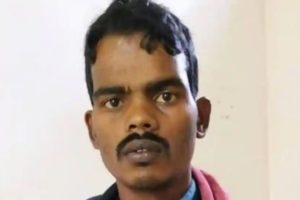 Indian Who Raped British Tourist Escapes Police Custody For The Third Time In 2 Years
A 32-year-old Indian man who raped a tourist from Britain in 2018 has escaped police custody for the third straight time.
The police have been left baffled on how the rapist managed to do it, again.
32-year-old Ramchandran Yellappa, the rapist, was being held in the central jail of Goa.
He was last seen on the morning of Tuesday when he complained of a stomach ache and was to the dispensary within the jail premises.
Instead of going to the pharmacy, Yellappa went missing.
20 minutes after he went to the pharmacy, he went missing.
In December 2018, Yellappa raped and robbed a 48-year-old woman from Britain.
The woman, whose identity was not shared with the public, said that she was attacked at night as she walked to a guesthouse near the Palolem beach after her train from Canacona, a town, got delayed.
The woman said that she was dragged into a field, got raped, and robbed by Yellappa.
Yellappa was the first to get arrested by the police on December 6, 2018, in north Goa, but that was not related to this crime. The police said that he managed to escape prison at that time too and went out to commit the rape and robbery.
In June last year, Yellappa went to the toilet at a court complex for his case, but managed to escape from their too.
It is currently being believed that Yellappa managed to escape from prison this time with the help of an insider.