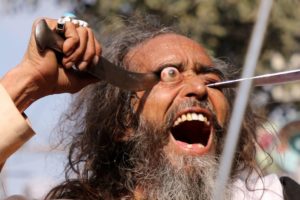 Indian Worshippers Use Knives And Swords To Pop Their Eyes Out In Religious Festival
Worshippers in India were caught on cam using knives and swords to pop their eyes out of their sockets and pull metal wires through their tongues and cheeks.
The incident happened at the Urs Festival in Rajasthan, India, where devotees carried out the horrible acts.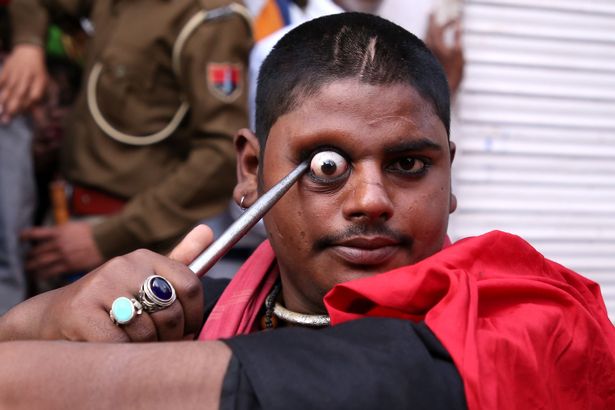 Thousands of Muslims traveled across India for the 6-day historic festival last week amidst the coronavirus pandemic.
One of the stunts that were performed at the festival was eye-popping, where devotees used sharp objects to pop their eyes out.
The stunts are part of a religious procession at the shrine of Sufi Saint Khwaja Moinuddin Chishti.
The festival marks the death anniversary of the Sufi saint.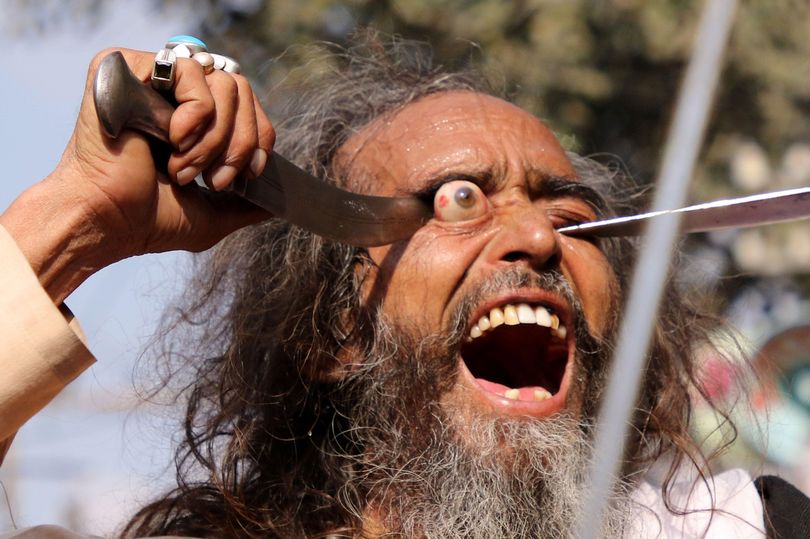 Khwaja Moinuddin Chishti died in the 13th century and this year was the 808th festival.
The festival is celebrated with stunts, singing, and dancing.
It is celebrated in the 7th month of the Islamic lunar calendar.
It is believed that they are acts of devotion to the saint.
Not everyone attending the festival perform dangerous and deadly acts, some of them offer food, prayers, and flowers.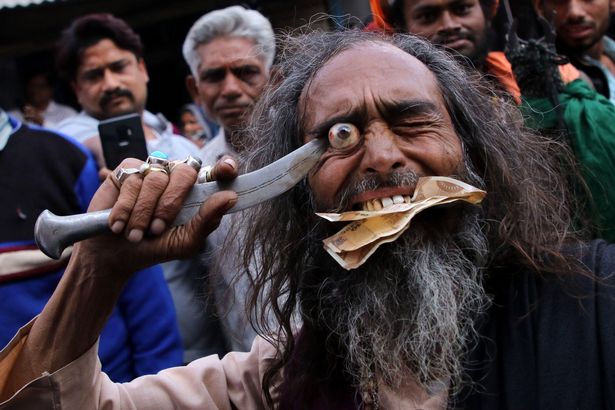 All of these are offered at the tomb of Chisti.
"Qawalli", a type of Sufi poetry, is recited while those around them carry out the acts of self-torture during the festival.