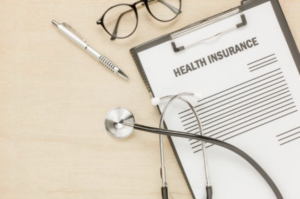 7 Reasons a Comprehensive Health Insurance is the Need of the Hour
Health insurance plans which are structured towards covering medical expenditure that may be financially stressful for a policyholder, have become a very important investment instrument today. In a post- pandemic insurance landscape, people are actively seeking types of covid 19 insurance to mitigate the probability of financial duress due to costly medical treatment. Additionally, lifestyle caused diseases are on the rise due to high-stress, and exponential inflation in medical expenses such as hospitalisation, doctor fees, tests and drugs have made investing in insurance solutions an imperative practice that can protect people from monetary problems and stress caused by these costs.
Health insurance plans are an insurance instrument that covers medical costs incurred in the course of a prolonged hospitalization, and costs post discharge as well. The best health insurance plan is one that has many variations offered by insurance providers according to age groups and family structure. A policyholder can choose from an abundance of plan types such as individual health plan or a family health plan.
Health insurance plans are important as they protect the policyholder and their dependents from any financial distress at a time that they may already be vulnerable due to illness or injury. The determining factor for most potential policy holders in health insurance plans is the extent of coverage; one that stands for most medical costs and conditions with little to no exclusions and sub-limits. To find the best health insurance plan that completely caters and covers every foreseeable situation is one that can be replete with trial and error. Therefore, there are certain things one most know before purchasing health insurance plans.
There are mainly two types of health insurance plans in India:
1. Indemnity Plans: These types of plans usually include mediclaims, individual coverage, family floater plans, senior citizen coverage and unit linked health plans. They come with the assurance of coverage of hospitalization costs and a sum assured benefit.
2. Defined-Benefit Plan: These plans are meant for situations where the insured seeks a lump-sum benefit from the provider in the event of an accident or diagnosis of an illness. Critical illness plans, Personal accident plans, and hospitalization cash benefit plans fall under defined benefit plans.
The importance of opting for health insurance is an established fact for most people, but there are certain supplementary perks of being insured. Let us look at some health insurance benefits that make it an idea end-to-end coverage solution for medical costs:
1. Coverage:
Health Insurance plans are tailored to provide end-to-end coverage for the policyholder against hospitalization costs, ambulance transit fees, along with pre and post-op care. If the insured is rendered incapacitated by an accident they can avail a sum assured from their provider as income replacement.
2. Tax Benefits:
Premiums paid towards maintaining a term insurance plan and the payout sum ne receives from the same at the time of the policy maturing is exempted from taxation under Section 80C and 10(10D) of the Income Tax Act, 1961. For health insurance plans, the premiums paid are also exempted from taxation as per Section 80D of the Income Tax Act, 1961.
3. Flexibility:
The best health insurance plan can be expected to offer ample room for a policyholder to customize their policy as per their circumstances such as reducing their premium payments after a time period of the plan has elapsed, or extending one's tenure to avail insurance till retirement and after.
4. Sum Assured:
The sum assured under a health insurance policy for most insurance providers in India is capped off at Rs 6 crore per annum. The sum all-round offers a financially robust and extensive cover for the policyholder.
5. Critical Illness:
A vital feature of a health insurance policy is the Critical Illness benefit which provides medical treatment and procedure cost coverage for more than 30 critical diseases such as cancer, kidney diseases, stroke and more.
6. Claims:
Under standard claims, a policyholder can avail coverage till their sum assured isn't exhausted. Insurance situations such as disability or critical illness are structured differently as the policyholder can receive Cancer insurance benefits in the form of a lump sum payout from the insurer. One must note that claims made under the aforementioned reasons are only one-time payouts.
7. Add Ons:
A policyholder can add riders for critical illness, maternity, accident and accidental disability onto an existing health insurance policy.
Purchasing health insurance plans should be done with full cognizance of ones requirements, budget and after reading the terms provider under each plan. Let us look at the key features to keep in mind while purchasing health insurance:
1. Premium: A feature that is recurrent in most health insurance plans in India, it is the nominal payment that is paid to the insurance provider by the policyholder on a regular basis throughout the policy tenure. This payment maintains the coverage provided by the insurance provider and adds to the payout that may be assured to the beneficiary under the policy term.
2. Co-payment: Under the co-payment clause in a health insurance plan, the policyholder and insurance provider are required to share the costs incurred for a certain percentage of the stipulated claim amount. If one is unsure of the percentage or cost sharing, they should seek health insurance plans that do not have the aforementioned clause.
3. Pre/Post Hospitalization Costs: One should look out for health insurance plans which allow one to have extensive cover over not just hospitalisations, but also tests, doctor consultations and medicines.