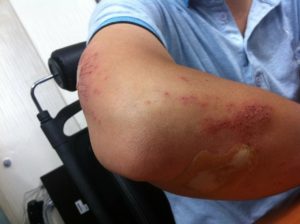 Myths about Personal Accident Coverage
You might not know this, but personal accident coverage is one of the most important types of insurance. It's designed to provide financial help to individuals who experience unforeseen injuries or accidents.
If you're looking for more information about personal accident cover, read on! In this blog post, we'll explore 10 myths about personal accident coverage so that you can make a well-educated decision when it comes time to purchase a policy.
Myths about personal accident insurance
1) I don't need personal accident insurance if my health insurance is covered by my employer
If your company provides you with a comprehensive health insurance plan which covers for personal accident as well, then there might not be any reason for you to purchase additional coverage. But in most cases, the sum insured offered under group health insurance plans provided by companies might not be sufficient to meet the medical expenses. 
2) I only need personal accident coverage for catastrophes
Just because you live in a low-risk area, it doesn't mean that the risks associated with an accidental injury are any lower. There is always a risk of being injured due to any unforeseen circumstances, anywhere, at any time. Hence it's important to secure your health and finances pertaining to such incidents.
3) Personal accident coverage is not just for the self-employed.
Health insurance may be a more appropriate way to protect your finances if you're employed by someone else, but it does not cover accidents while at work. Personal accident coverage offers another layer of protection in this situation. Personal accident insurance can provide an important safety net for individuals who work in hazardous occupations and/or have a high-risk lifestyle.
4) Personal accidents can't always be predicted.
Life comes with many uncertainties. But in spite of taking every safety precaution, you may still find yourself to be the victim of a life-changing accident. Such an unfortunate incident can not only cause physical pain and mental trauma, but treatment for the accident can also deplete all your savings. A personal accident insurance cover can provide you with the financial protection you need against such uncertainties.
The Bottom Line
Personal accident insurance coverage is a way of protecting yourself and those who you care for when an injury interrupts your ability to work. Personal accidents can't always be predicted, so it's good to have the safety net that personal accident cover provides in case anything was to happen. It doesn't matter if you are at fault or not because personal accident insurance will cover you anyway. So don't go jumping off a bridge without parachutes, and you'll be fine.