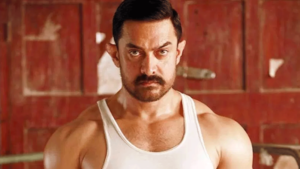 Aamir Khan Becomes Famous Superstar in China
Aamir Khan's movies in China is more success than in India. After the success of Dangal, PK, Secret Superstar and 3 Idiots in China, more movies of Anmir Khan are imported into China or even translated into Chinese and available on Youtube.
The most recent film to hit the China theatres is Secret Superstar, which has hits more than Rs. 500 crore in two weeks. Compare with in India, the  Secret Superstar was only hits Rs. 63 crore.
Here you go some famous movies of Aamir Khan that has been translated with Chinese subtitles and available on Youtube. Share it with your chinese friends and make Aamir Khan even more popular!
Dangal
worldwide – ₹2,122.3 crore
Indian –  ₹387.00 crore
China – ₹1,200 crore
PK
worldwide – ₹854 crore
Indian – ₹340.00 crore
China – ₹107 crore
Secret Superstar

worldwide – ₹689 crore
Indian Box – ₹61.30 crore
China Box – ₹509 crore
3 Idiots

worldwide – ₹459.96 crore
Indian Box – ₹202.50 crore