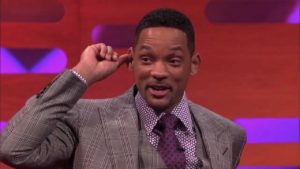 Will Smith Reveals He Is Still Keen To Play Barack Obama In A Movie
Recently, when Will smith appeared on the Graham Norton Show, he revealed that he is still keen to play former US President Barack Obama in a movie.
The actor said, "We talked about it…"
The 50-year-old actor said that he would love to play Barack in a movie and added that he even has his approval for it.
In 2017, as the actor had a chat with James Corden, Will said, "I talked to Barack about it."
He added, "He told me that he felt confident that I had the ears for the role."
While speaking with Norton, Will even admitted that he was "terrified" to play Genie in Aladdin, a role that was once played by Robin Williams.
He said, "It was actually terrifying for me getting the first call."
He added, "It was a deep honor being asked, but Robin Williams didn't leave much room for improvement – he revolutionized what you can do in animation. I watched the movie a couple of times and it was only when I started playing with the music and rapping that it gave me an 'in' to maintaining the nostalgia and paying homage to Robin Williams' genie while adding a new flavor."
During the interview, the actor also had some words for how it feels like to be 50 and how his age has encouraged him to become more adventurous.
He said, "A huge part of my childhood was marked by fear and a huge part of my drive in life was marked by fear. You can generate great things, you can succeed and win, but you can never really be happy if you're scared.
He added, "I'd turned 50 and I'd created this wonderful life and this wonderful career, but I felt trapped by being Will Smith – I have kids so I can't do that, or I'm famous so I can't say that or people look at me so I can't behave like that – so part of the bucket list was to give myself the freedom to do all of the things that I had put in my mind that I couldn't do. I'm now being adventurous, and I've always wanted to be that."
Aladdin is set to hit the theaters on May 22, 2019, but this depends on where you live.